Spring is officially here which (hopefully) means some good weather is just around the corner! It's time to start thinking about getting back out into the garden, picking up with outdoor activities, and perhaps it's even time to start thinking about summer holidays – but just before you do that, let's take a moment to look at the top 5 things you should do to avoid an unexpected injury ruining your summer!
Spring into health – not hospital!
While we certainly don't want to put a downer on the first days of spring, it's important to remember that as the weather starts to improve there is also often an associated spike in juries. Almost all of these are attributable to inadequate preparation for outdoor activities, which does make many of them avoidable! For example, trips, falls and trains while gardening are incredibly common – injuring over 115,000 people each year, at the same time, its estimated that as many as 80% of runners will experience some kind of injury each season. In both cases, there are common, and preventable causes.
Tip number 1 – Stretch and warm up!
While many of us consider our outdoor activity of choice to be a low risk one (and yes, perhaps compared to rugby or ice hockey it is!) your body may not agree! Activities such as jogging, gardening, walking, biking or sports such as golf or tennis can all be stressful to the body and represent a risk for injury if you are not properly warmed up.
When asked, many clients to tell us that they have a quick warm up before activity – but research indicates people are less then truthful! In one three-week study conducted in Australia researchers observed 1,040 amateur golfers (852 men and 188 women) over the age of 18. Shockingly, only 54.3 percent performed some form of warm up activity.[1]
Warm up with some simple stretches and some gentle walking before any outdoor activity and you'll see your risk of injury drop significantly.
Tip number 2 – Quit twisting!
Gardening activities such as raking, hoeing, shovelling, weeding and digging are hard on the back because they require constant twisting and turning – excessive twisting and turning isn't great for the spine. Similarly, activities such as gold of tennis can involve a lot of twisting, which (if executed with poor form) can predispose you to injury. Even when running or jogging, you may well twist your spine as you get tired when cornering or running on uneven ground.
Cut down on twisting wherever you can, and when it's part of your sport or activity use good form and pay attention to how tired you are. If you're gardening or doing other outdoor work which makes lifting and twisting unavoidable, try putting your wheelbarrow directly in front of you, or as close to your side as possible to avoid excessive turning. You might be surprised how effective this simple tip can be!
Tip number 3 – Be sun smart!
Not all injuries are physical, and since we Britons spend much of the winter deprived of any kind of sunlight, its understandable that we quickly rush outside to soak up the rays as soon as possible – Too much sun and too much heat can and do often lead to sunburn and sunstroke, however.
There's nothing wrong with soaking up the sun – in fact, sunlight is essential for the natural production of vitamin D in the body. However, If you're out in the sun, wear a shirt and hat – or at least factor 50 sunscreen. Choose natural sunscreen if possible, to avoid toxic chemicals. Preventing sunburn in children is particularly important.
To guard against sunstroke, also known as heatstroke, wear a hat when gardening and avoid working outside during the hottest part of the day. This is particularly important for young children and the elderly. Symptoms of overexposure to sun and heat include sweating, headache, elevated body temperature, mental confusion, irregular heart rhythms and unconsciousness.
Tip number 4 – Deal with twinges, aches and strains
It's easy (and even desirable) to ignore minor symptoms which crop up right at the start of the season – especially if you're a sportsperson, you'd rather just not think about the possibility of an injury right out the gate. The problem is that these minor annoying symptoms are your body's way of telling you there's a problem – but catch it early and its just a small one!
The worst thing you can do it cover up these small symptoms with painkillers. Paracetamol, for example doesn't seem to have much impact for most forms of back pain.[2] Non-steroidal anti-inflammatory drugs, or NSAIDs, like ibuprofen can have a positive effect, but typically only a small one and do some with a risk of heart problems and other conditions from long term use.[3] The stronger option, opioids, which are also commonly prescribed for non-specific low back pain are so unpalatable to the body that we still lack concrete studies on their long term effects, given that test subjects cannot stay on the medication!.[4]
Instead, listen to your body – and pop in for a quick chiropractic adjustment before that minor pain becomes and major headache.

Tip number 5 – Get a chiropractic check up!
Before you even head outside this year, why not start off with a chiropractic check-up? Using our diagnostic facilities here at Complete Chiropractic, we can spot, diagnose and treat any minor issues which may predispose you to a trip, fall or other injury long before they even result in a painful complaint. If you're a sportsperson you might also find that correcting those small imbalances which often develop over the winter could even improve your game!
[1] Br J Sports Med 2001;35: 125- 7
[2] Machado GC, Maher CG, Ferreira PH, et al. Efficacy and safety of paracetamol for spinal pain and osteoarthritis: systematic review and meta-analysis
[3] Abdel Shaheed C, Maher CG, Williams KA, et al. Efficacy, tolerability, and dose-dependent effects of opioid analgesics for low back pain: a systematic review and meta-analysis. JAMA Intern Med 2016;176:958–68.
[4] Abdel Shaheed C, Maher CG, Williams KA, et al. Efficacy, tolerability, and dose-dependent effects of opioid analgesics for low back pain: a systematic review and meta-analysis. JAMA Intern Med 2016;176:958–68.
---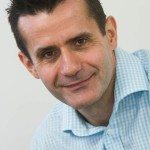 Dr. Paul Irvine is a doctor of chiropractic who graduated in 1994 with a Bachelor of Science degree from the University of NSW and in 1996, attained his Master of Chiropractic degree from Macquarie University in Australia. He practised in North Sydney for 5 years before he left Australia to travel and practise in the UK. He joined Complete Chiropractic in 2003 (est 1999) and took over the clinic in 2007