From time to time we like to go back to basics and look at some of the most common questions we get asked here at the clinic. This week, we're focusing on some of the questions net patients often have!
Who should see a chiropractor?
Chiropractic care can be valuable for almost anyone – Chiropractors treat people of all ages, across all economic and social spectrums and ethnicities. You are never too young or too old to see a chiropractor!
Patients seek treatment for a wide range of conditions – the most common are back and neck pain, headaches and sciatica, but at Complete Chiropractic we also deal with more complex conditions such as scoliosis and kyphosis.
Many of us work in stressful occupations and participate in recreational activities which repetitively strain the spine and its supporting ligaments and muscles. Vertebral subluxations, an underlying condition responsible for much neck and back pain, may result. It's not just those of us working in these obvious settings which can benefit from chiropractic, however – working at a desk all day can have a significant detrimental impact on posture and is almost as common a cause of pain as injury or strain. The good news is that chiropractic works just as well in both cases.
Chiropractic care is also a great preventative and general health strategy – it enhances the ability of the body to deal with its injuries, resist disease and maintain optimum health.
Which symptoms suggest I need to see a chiropractor?

Pain is by far the most common symptom which brings patients to the chiropractor. Sadly, most people do try to cover up their pain with painkillers or other medication before coming to the chiropractor to address the underlying problem – this isn't the best approach! Pain and other unpleasant symptoms are nature's way of telling us "something is wrong", don't ignore your pain, come in and see the chiropractor before it gets worse!
Many clients to try chiropractic as a last resort, having had no relief from traditional medicine – many are desperate to get relief from symptoms such as back pain, sciatica, headaches and symptoms associated with many other conditions such as upset stomach, breathing problems, allergies and so on. Chiropractic is not (strictly speaking) a method to treat psychological problems such as stress and anxiety – however many of our patients certainly experience these issues in relation to their underlying condition. By addressing the underlying problem and reducing the pain and suffering, chiropractic can also be a good approach for managing these kinds of issues.
Do chiropractors take X-rays?
Not all chiropractors take X-rays, but most responsible chiropractors will do so in most cases. X-ray pictures of your spine are often necessary to determine the condition of the spine, and also to rule out any underlying conditions which might be contributing to your issue. At complete chiropractic, we have X-ray facilities on site at the clinic, so unlike many chiropractors, we can take X-rays quickly and without fuss as part of your regular consultation and treatment.
Some chiropractors now offer "radiation free" screening methods. These can certainly be appropriate in some instances (often for ongoing monitoring), but in most cases, the very small risk from the radiation produced by an X-ray is far less than the risk posed by an incorrect diagnosis and treatment of your problem.
Do I need a GP referral to see a chiropractor?
No GP or specialist referral is usually required to see a chiropractor. As a private individual, you can simply book an appointment and come along. It is sometimes possible to access chiropractic care through the NHS, but it is not easy.  At Complete Chiropractic we also accept private health insurance patients – a formal referral is not normally required to claim, but please check with your insurance provider before making an appointment.
Once my initial complaint is resolved, should I keep seeing a chiropractor?

Once you have completed your initial phase of treatment, its advisable to continue with a course of maintenance care designed to prevent problems from occurring again. Like with most things, it's far more straightforward to prevent a problem from occurring than to fix it again!
Maintenance care is typically much less frequent than primary care and will generally be at a level which fits your lifestyle, occupation and budget. Many of our clients with typical risk factors continue with a weekly, monthly or bi-monthly adjustment, whereas clients who participate in professional or semi-professional sport, or who work in a high-risk environment might prefer a weekly or bi-weekly adjustment – its entirely up to you!
At Complete Chiropractic, we are a chiropractic biophysics clinic, meaning that we are especially well placed to continue working with clients to optimise their health and wellbeing through postural correction, and the "mirror image" correction program, which helps to promote optimum health, maintain flexibility and avoid future injury. It might even help enhance your sporting performance!
How quickly does chiropractic care work?
As you might expect, this depends a lot on the condition which you are struggling with. Many of our patients with fairly common conditions such as low back pain report significant improvements in a matter of weeks, and some even notice relief after their very first adjustment.
Some conditions tend to improve rapidly, whereas others can take longer to heal, but show steady progress. At complete chiropractic, we focus on results-driven care – meaning we use diagnostic tools to gauge your pain and the impact your condition has on you at regular intervals, this allows us to ensure that your care is progressing as expected and make any adjustments required to keep things moving in the right direction. Unlike some chiropractors, we do not simply continue giving the same adjustments regardless of your symptoms and progress.
Is going to the chiropractor anything like doing to the Doctor?
In short – no! Our clinic is a warm and welcoming private facility with everything you need on site. At Complete Chiropractic we can take care of all of your needs from start to finish quickly, safely and with a smile!
What qualifications do chiropractors have?
Chiropractors graduate from a university degree course, plus a master's degree in chiropractic at a minimum. Study includes chiropractic philosophy, biological sciences, neurology, orthopaedics, radiology, clinical sciences and practical clinical experience. Many chiropractors (including our own Dr Paul Irvine) study far in advance of this minimum requirement.
How much does chiropractic cost?
Chiropractic care can be very affordable! At Complete Chiropractic our standard rate for an adjustment is just £36, but we offer discounted treatment packages which bring down costs. We also offer a discount for students and children. New patients can also benefit from our new patient special, and save over £120 pounds!
---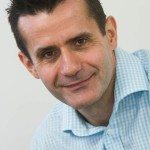 Dr. Paul Irvine is a doctor of chiropractic who graduated in 1994 with a Bachelor of Science degree from the University of NSW and in 1996, attained his Master of Chiropractic degree from Macquarie University in Australia. He practised in North Sydney for 5 years before he left Australia to travel and practise in the UK. He joined Complete Chiropractic in 2003 (est 1999) and took over the clinic in 2007