Last year, Complete Chiropractic supported World Spine Day – and following the global success of last year's event, #LoveYourSpine has been announced as the theme of this year's global spinal health awareness campaign.
Today, so many of us struggle with back pain and mobility problems that it's become somehow normal to simply grumble about your back pain and carry on just the same. Given that so many spinal conditions can be easily treated and often avoided with proper professional and self-care however, there really is no need for so much suffering!
More often than not, our patients report that it was not until their pain became serious enough to limit their life that they actively sought out professional help. Despite the availability of services like chiropractic, many people just aren't aware that there is help available – and that's where world spine day comes in.
World spine day

Taking place on October 16 each year, World Spine Day has become a focus in raising awareness of back pain and other spinal issues. With health professionals, exercise and rehabilitation experts, public health advocates, schoolchildren and patients all taking part, #LoveYourSpine will be celebrated on every continent.
#LoveYourSpine will highlight the importance of spinal health and wellbeing. Promotion of physical activity, good posture, responsible lifting and healthy working conditions will all feature as people are encouraged to look after their spines and stay active.
With an estimated one billion people worldwide suffering from back pain, it affects all age groups, from children to the elderly. It is the biggest single cause of disability on the planet, with one in four adults estimated to suffer from back pain during their lives. Prevention is therefore key and this year's World Spine Day will be encouraging people to take steps to be kind to their spines.
October 16 is going to be a global day of action to highlight the burden of spinal disorders and advocate for effective management, this year's theme reflects how people can empower themselves and others when it comes to spinal health – as well as the need to invest in spine health for the long term.
Learn more about WSD
World spine day is a worldwide initiative organized by the World Federation of Chiropractic on behalf of the Global Alliance for Musculoskeletal Health, with many practitioners and healthcare professionals taking part, you can find out more about  World Spine Day on Twitter (@world_spine_day) and Facebook (https://www.facebook.com/WorldSpineDay2018).
---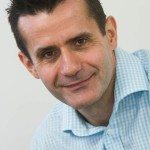 Dr. Paul Irvine is a doctor of chiropractic who graduated in 1994 with a Bachelor of Science degree from the University of NSW and in 1996, attained his Master of Chiropractic degree from Macquarie University in Australia. He practised in North Sydney for 5 years before he left Australia to travel and practise in the UK. He joined Complete Chiropractic in 2003 (est 1999) and took over the clinic in 2007