Lots of people don't like getting out for exercise in winter… yes, it's cold – yes, it can be damp BUT there's also some great things about exercising in winter, let me try to convince you!
Why exercise is important
Exercise is probably the single best thing you can do to look after your mind and your body. Especially as the dark nights draw in, it can be tempting to hunker down and become stagnant in our habits.  Fait enough – perhaps you don't need to try to beat your long distance personal best while it's hovering around 0 outside, but studies show that even a small amount of exercise can have a positive and cumulative effect on overall health –  it's also the case that if you stop exercising entirely some of these benefits begin to decline. Despite this, numerous studies continue to show that many of us reduce or abandon our exercise plans over the winter months.[1]
Winter exercise – Why it's great!
So why do we love winter exercise? Once you get past the wet and the cold – there's actually some pretty significant benefits…
It boosts Psychological health
Throughout the winter many of us suffer with low mood, stress and even anxiety as the holiday season approaches. This is a perfectly normal reaction to what is, let's be honest, a pretty unfavourable climate, social and family pressures at this time of year and – this year in particular – additional financial pressures. Exercise has been shown in study after study to help boost mood and reduce stress, so what you stand to gain from exercise at this time of year is probably far more than during summer!
There's less Heat and Humidity
For many of us, exercising during the summer heat is made unpleasant by humid conditions – depending on your exercise of choice, a cold winter morning can actually be a far better climate to exercise in. It's relatively easy to "layer up" when you start exercising and remove layers if you start to get to hot – by contrast, it's really quite difficult to cool down when the ambient temperature is higher – in most cases you'll have to stop exercising, whereas in winter you can simply remove an outer layer and keep going.
There's less risk of overheating
Following on from above, if you enjoy the kind of exercise which lasts for a longer period of time, perhaps jogging or even hiking, simply being outside in a cooler environment lowers your risk of overheating. Heat stroke and heat exhaustion are serious issues for those of us who like longer duration exercise – not so in winter!
It's a good way to get (some) sunlight
The UK is dark this time of year – there's no getting away from that, but a morning or evening jog or walk might give you the best possible chance of soaking up any sunlight which is around. Not only can light improve many people's moods, but it also helps you get some vitamin D – although you should probably still supplement at this time of year.
Facilities are often quiet, or empty
With the manic January "lets get fit" craze excepted, most outdoor places where people go to exercise are much quieter in the winter than the summer, spring or even autumn for that matter. Winter is a great time to take advantage of bodyweight exercise equipment in parks, running trails or exercise stations situate around running routes – they'll probably be free!
Getting outside to exercise is FREE!
This year we're all trying to tighten our belts – and exercising outside rather than signing up for the gym can be a great way to save money. Many of us invested in home exercise equipment during the pandemic, so why not combine that with some outdoor jogging to save yourself a packet!
[1] Catherine B. Chan and Daniel A. Ryan Assessing the Effects of Weather Conditions on Physical Activity Participation Using Objective Measures Int J Environ Res Public Health. 2009 Oct; 6(10): 2639–2654.
Maciej S. Buchowski et al. Seasonal Changes in Amount and Patterns of Physical Activity in Women J Phys Act Health. J Phys Act Health. 2009 Mar; 6(2): 252–261.
---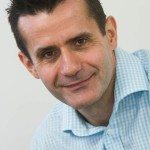 Dr. Paul Irvine is a doctor of chiropractic who graduated in 1994 with a Bachelor of Science degree from the University of NSW and in 1996, attained his Master of Chiropractic degree from Macquarie University in Australia. He practised in North Sydney for 5 years before he left Australia to travel and practise in the UK. He joined Complete Chiropractic in 2003 (est 1999) and took over the clinic in 2007