With so many conflicting approaches out there today, why should you choose Chiropractic? Our existing clients can easily answer this one – but it's a sad fact that many people are still turning to medication and complicated surgery for issues which could be addressed with simple chiropractic adjustments. Today, research shows that in most cases, chiropractic is significantly more effective than medical intervention for neck and back pain as well as a host of other conditions – and here's why!
Chiropractic care is  better Than  Medication

According to a paper published in the prestigious medical journal , Annals of Internal Medicine, chiropractic care is significantly more effective than medication for neck pain. Any chiropractor (or patient!) could tell you this, but now there's scientific proof.
The experiment involved 272 people, ages 18 to 65, who had suffered from neck pain for two to 12 weeks. They were randomly assigned  to  one  of three intervention groups: chiropractic care, medication , or home exercise. Treatment lasted for 12 weeks.
The medication group received the usual muscle relaxants NSAID's, such as  aspirin,  ibuprofen and naproxen.  Opioid painkillers, such as Oxycontin, Percocet, Vicodin and morphine were also prescribed in some instances.  As usual, standard medical tests were conducted to assess improvement at 2, 4, 8, 12, 26 and 52 weeks after the study began.
If you've never explored chiropractic care before, you might find the results shocking – they showed  that chiropractic  care had a statistically significant advantage over medication after 8, 1 2, 26 and  52 weeks. The home exercise group also performed better then drugs over the longer term, with improvements noticeable from 26 weeks (that's why re recommend supportive exercises alongside our chiropractic care!)  By contrast the medication group reported many adverse reactions and were dramatically more likely to continue to increase medication usage.[1] It goes without saying that the chiropractic group needed no medicine at all!
Chiropractic is a viable Sciatica Solution
Sciatica can be notoriously difficult to treat and in many cases can become terrible disruptive for the sufferer. Chiropractic care is often as effective as surgery for sciatica, say researchers who followed 40 patients with sciatic pain . All the study participants had tried other treatments for at least three months, with no results. These treatments included pain medication , life­ style modification , physiotherapy, massage therapy and acupuncture.
The patients were randomly assigned to undergo spinal surgery or receive chiropractic care. Sixty percent of the patients benefited from chiropractic to the same degree as if they underwent surgical intervention. The obvious difference was that the chiropractic group experienced no pain as a result of surgery, incurred no risk of illness or infection and required no recovery time whatsoever.[2] In addition, many patients report an almost immediate improvement in their sciatic pain from chiropractic treatment. Read more about sciatica!
Chiropractic beats migraine!
Chiropractic adjustments are as effective as medication for the treatment of migraine headache, say researchers. Traditional treatments usually involve the use of prescription painkillers, which come with all manner of side effects.
By contrast, a recent study of 218 migraine patients given an eight-week course of chiropractic adjustments, showed that the chiropractic treatment was as effective as the medication.  Perhaps more interesting however, the study also showed that a combination of chiropractic and medica­tion was not more effective than chiropractic alone.
"There was no advantage to combining amitriptyline and spinal manipulation for the treatment of migraine headache" concluded thaw researchers.  "Spinal manipulation seemed to be as effective as a well-established and efficacious treatment (amitriptyline), and on the basis of a benign side effects profile, it should be considered a treatment option for patients with frequent migraine headaches."[4]
Chiropractic care works for chronic conditions!
While short term pain, especially back pain, can sometimes be managed with over the counter or prescription drugs, long-term, or chronic, back pain is particularly resistant to medical intervention . Many patients visit our clinic after years of struggling with side effects from medication and potentially dangerous surgeries – thankfully, chiropractic care has been demonstrated to be effective against chronic pain.
One study, which was performed at an NHS outpatient pain clinic in the included 30 patients who had been complaining of lower back pain for more than 12 weeks. They were all between the ages of 18 and 65. The researchers randomly assigned study participants to receive either medical treatment or chiropractic care. Treatment lasted for eight weeks.
Both groups began the study with the same levels of pain. However, the findings demonstrated that the chiropractic patients enjoyed significant improvement over the medical patients, for both reduction in disability as well as reduction in pain intensity[5].
Chiropractic works for acute pain too!
While chiropractic care is perhaps the best treatment for chronic pain, this does not diminish its effectiveness for recent onset or acute pain.
One analysis, conducted by researchers at the University of British Columbia in Vancouver, explored 92 patients between the ages of 19 to 59 years with acute low back pain. Regular checks on pain levels showed that once again the chiropractic patients enjoyed appreciably better improvement, compared with medical patients[6].
Chiropractic care prevents flare ups!
Many clients don't just suffer with lower back pain, they suffer with reoccurring back pain – the sort of pain which might go away temporarily, only to return with a vengeance. Recurrence of pain is incredibly common with medical treatment, which generally aims to reduce the pain in the immediate sense and nothing more. This isn't surprising, since no matter how good the medication available, it can do nothing to correct the underlying spinal issue.
By contrast, chiropractic care is an ongoing approach to better spine and body health – its not surprise that periodic ongoing adjustments have been shown to be highly effective in preventing reoccurring pain.[7]
Why not give it a try?
Chiropractic is a safe, affordable and effective treatment for many common conditions – as we've seen its often far quicker and efficient than traditional drug based approaches too! Why not get in touch today for some more information, or to book an appointment!
[1]  (Ann Intern Med 2012: 1-I O).
[2] J Manipulative Physiol Ther 2010;33:576-84
[3] Cochrane Data­ base Syst Rev 201 1 ;Epub
[4] J Ma­ nipulative Physiol Ther 1998;2 l :511.)
[5] J Comp A/tern Med 2008; 14:465-73
[6] Spine 1201 0;10 :1055-64
[7] J Occup Envi­ ron Med 201 1;53:396-404
---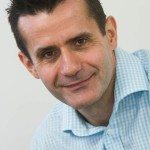 Dr. Paul Irvine is a doctor of chiropractic who graduated in 1994 with a Bachelor of Science degree from the University of NSW and in 1996, attained his Master of Chiropractic degree from Macquarie University in Australia. He practised in North Sydney for 5 years before he left Australia to travel and practise in the UK. He joined Complete Chiropractic in 2003 (est 1999) and took over the clinic in 2007