Chiropractors are primarily associated with spinal manipulation or "chiropractic adjustments" – there's a good reason for this, chiropractic adjustments are highly effective and for most people receiving chiropractic care, they're the mainstay of the work we do. Today, however, adjustments are far from the only capabilities of an experienced practitioner! This week, let's look at some of the complementary approaches we use here at the clinic.
Chiropractic adjustments
Many painful conditions of the back, neck, shoulders and hips are found to be the result of a misalignment of the spinal vertebra, sometimes referred to as "subluxation". This misalignment can put pressure on nerves, restrict the range of movement or lead to irritation. Fundamentally, chiropractic adjustment works but gently guiding the vertebra back into their correct position, thus relieving the condition.
The problem is that while a single adjustment (or a few initial adjustments) will tend to relieve the pain or discomfort in the here and now, the muscles which support your spine will have become used to the misalignment and will often end up pushing the bones back int the wrong position! It's because of this problem that modern chiropractors spend nearly as much time addressing the musculature supporting the spine as they do on the spine itself. In order to do this, there is a wide range of treatments available.

Treatments which compliment adjustment
If treating painful conditions of the spine requires an approach which aims to optimise the health of the spine and its surrounding musculature, then the best way forward is certainly a combined treatment plan which allows us to do both at once.
At complete chiropractic, we'll typically pair chiropractic adjustment with at least one complementary approach – these often include:
Massage
Massage takes many forms, and serves many purposes, from enhancing sports performance to simply providing relaxation. In terms of enhancing chiropractic care, massage can help to break up fascial scarring, improve blood flow, and de-stress muscles for improved range of motion or faster healing.
Adding massage to your chiropractic regime can not only make your experience more enjoyable but may also serve to speed recovery where your condition involves a strain or injury. Learn more about our massage offerings here.
Nutrition and supplementation
Many spine abnormalities have associations to nutritional deficiencies, while at the same time optimal healing and recovery is only possible if you provide your body with the nutrients it needs. Lack of calcium, vitamin D, iron, and other essentials are common issues which can be remedied with simple supplements. At complete chiropractic, we take the time to get to know you and provide advice on these issues.
Traction
Products like the Denneroll and specialist traction equipment can help reduce compression, serving as a precursor or as a follow up to chiropractic adjustments. Compression alleviation through traction is also a zero-impact way to facilitate a better range of motion, making it ideal for clients for whom traditional adjustments may not be the best choice.
Postural analysis
Poor posture is one of the most common causes of spinal pain. Hours spent sitting at a desk can really take its toll on the body, but minor postural issues can also impact your gait (the way you run an walk) which can also predispose you to injury. At complete chiropractic, we take time to identify and correct any postural problems as part of your treatment.
Stretching and strengthening
Stretching and strengthening of muscles might sound like a simple approach (and it often is) but in order to be effective, exercise-based approaches need to be tailored to the specific muscles groups which are associated with your problem. We provide all or clients with some simple take-home exercises which help to ensure that muscles that are properly conditioned and strengthened – this means they are better able to support the spine, ensuring adjustments take hold and backslides in recovery don't occur.
Acupuncture
Once viewed as a mysterious treatment from the east, today, healthcare providers such as BUPA specifically recommend acupuncture for the treatment of tension-type headaches and migraines.
People often also find that acupuncture is effective for conditions that affect muscles, bones and joints. These include neck and back pain, knee pain associated with osteoarthritis, and even some bothersome conditions such as an operative bladder.
Why not try something new today?
While we provide all of our services as part of a broader program we also offer all of our complementary therapies as standalone offerings, s0 whether you're looking to beat back pain, or fancy trying acupuncture why not book and appointment today!
---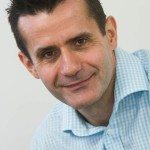 Dr. Paul Irvine is a doctor of chiropractic who graduated in 1994 with a Bachelor of Science degree from the University of NSW and in 1996, attained his Master of Chiropractic degree from Macquarie University in Australia. He practised in North Sydney for 5 years before he left Australia to travel and practise in the UK. He joined Complete Chiropractic in 2003 (est 1999) and took over the clinic in 2007