Get the Best out of your Body!
Shared by Chelmsford Chiropractor Dr Paul Irvine
What do Tiger Woods, Tom Brady, Arnold Schwarzenegger, Sir Bradley Wiggins, Usain Bolt and David Beckham all have in common?
They all used Chiropractors to get the best out of their bodies.
These athletes obviously are not going to see their chiropractor for "a bad back" – they are going to get that extra few percent out of their bodies.
A fully working spine enables these and other athletes to;
• Move better through their full range of motion
Tom Brady- "[Chiropractic] just makes you feel so much better," he adds. "When I walk out of [the clinic], I feel like I'm about three inches taller and everything's in place. And as long as I see the chiropractor, I feel like I'm one step ahead of the game."
• Helps prevent a wide variety of injury,
A Randomized controlled trial (RCT) 2010 examining semi elite Aussie Rules Footballers- When chiropractic care was added to conventional management, there was a significant reduction in lower limb strain injuries, time missed as a result of knee injuries, lower low back pain, and there was improvement in health status. "In addition, although not statistically significant, there was a trend towards prevention of hamstring and primary non-contact knee injuries and there were no reported adverse outcomes from the intervention."
• Strengthens even top level athletes,
A study into grip strength on national level athletes 2011- "study suggests that the grip strength of national level judo athletes receiving chiropractic SMT improved compared to those receiving sham."
• Improving performance,
Tiger Woods – "I've been going to a Chiropractor for as long as I can remember. It is as important to my training as the practice of my swing."
Chiropractic is an important part of elite athlete performance and injury prevention. The benefits seen with chiropractic are not exclusive to the top sportsmen and women however, patients under chiropractic care will likely experience changes to their fitness and strength as their biomechanics improve.
A teenager will consider "a good level of fitness" a very different thing to someone in their 90's but the fundamentals remain the same. Fitness has many definitions but a good definition that I have lived by is 'having the strength and energy to do what you wish to do day to day with minimal effort'. This means that fitness is a unique and personal thing; please do not be dismayed by another's achievements – their bodies and goals will be completely different to yours.
Having a regular spinal adjustment with your chiropractor as part of your fitness plan will help ensure that you too can achieve the levels of wellness you desire.  Be it running a marathon or simply avoiding aches and pains when getting in and out of the car, looking after the spine can pay great dividends.
With thanks to Tom Swingewood (Doctor of Chiropractic)
---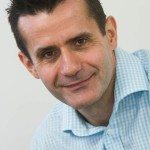 Dr. Paul Irvine is a doctor of chiropractic who graduated in 1994 with a Bachelor of Science degree from the University of NSW and in 1996, attained his Master of Chiropractic degree from Macquarie University in Australia. He practised in North Sydney for 5 years before he left Australia to travel and practise in the UK. He joined Complete Chiropractic in 2003 (est 1999) and took over the clinic in 2007