At Complete Chiropractic we focus on the latest and most advanced techniques in almost everything we do – that's why I initially became interested in Chiropractic Biophysics, and it's why as a clinic we offer so much more then just "standard" adjustments. One of our most helpful, but least known treatments is spinal traction – this week, lets look at what spinal traction is and how it can help you.
What is spinal traction?
Spinal traction is, in its simplest form, a way of decompressing the spine –  it's a way to reverse some of the pressure that everyday life, and indeed, gravity itself, applies to your spine all day long. Taken as a standalone item, spinal traction can help to offer relief from neck and back pain by reducing the pressure on spinal discs and nerves, it's also used to treat conditions such as herniated discs, sciatica, pinched nerves, and degenerative disc disease.  – combined with chiropractic it can be even more effective accelerating pain recovery and postural improvement.
Traction devices typically use a small force (manual or mechanical) to draw two spinal bones, or vertebrae, away from each other. The increased space between the bones can reduce the pressure in the disc and on the spinal nerves. Traction usually takes less than 30 minutes and is an excellent way to provide relief from pinched nerves and many types of disc herniations.
Spinal traction has been shown to be effective at reducing the pain associated with pinched nerves and herniated discs.  Traction can help promote the movement of water, oxygen, and nutrients into the discs to assist with healing.
New studies have shown improvements in range of motion, decreases in pain, and reductions in the size of disc herniations after traction.[1]
Does traction hurt?
In short, no, traction does not hurt – although it does take a little getting used to for some. For those with herniated disks, or pinched nerves, traction can bring a fast and pleasant sense of relief whereas others find the process slightly uncomfortable the first few times, but certainly not painful. The best analogy is to a properly done stretch – the stretch itself might be slightly uncomfortable, but afterwards your left feeling freer, less stiff and possibly without pain for the first time in a while. The traction equipment itself looks more like something you'd find in a gym than a hospital – and the experience fits the visual!

What does spinal traction cost?
At complete chiropractic, Nothing! As a chiropractic biophysics clinic, we consider this kind of postural and long term improvement work to be part of the service – if traction is likely to be helpful in your case, it will be included as part of the cost of your treatment plan. Traction does generally take at least 15 minutes however, so plan for a bit of extra time at the clinic if it's going to be part of your treatment schedule.
Is traction right for me?
Traction can be remarkably effective in cases involving an element of compression – and is a highly useful tool in correcting posture and muscle imbalances. We also often use it for pain relief and strengthening exercises, which means many of our patients can benefit from it in one way or another. Not everyone is a good candidate for spinal traction, though – If you have osteoporosis or are pregnant, traction may not be the right choice for you. We'll discuss this at your initial consultation and follow up session.
[1] Effects of segmental traction therapy on lumbar disc herniation in patients with acute low back pain measured by magnetic resonance imaging: A single arm clinical trial. Journal of Back and Musculoskeletal Rehabilitation 2017
---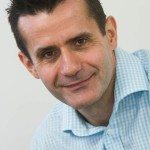 Dr. Paul Irvine is a doctor of chiropractic who graduated in 1994 with a Bachelor of Science degree from the University of NSW and in 1996, attained his Master of Chiropractic degree from Macquarie University in Australia. He practised in North Sydney for 5 years before he left Australia to travel and practise in the UK. He joined Complete Chiropractic in 2003 (est 1999) and took over the clinic in 2007