If you're a young person or have children of your own, you'll probably be well aware of "text neck" – in case you aren't, "text neck" is the new buzzword to describe neck pain primarily caused by spending too much time looking down at a phone or tablet. While "text neck" used to be a condition almost entirely associated with young groups, it's now becoming more common than ever amongst all of us. While "text neck" is totally avoidable, it's something we see ever more frequently at the clinic – luckily, it's an easy one to treat.
What is text neck?

Text neck is simply the term used to describe neck pain associated with looking down at electronic devices – in actual fact, it's usually difficult to separate out cases of "Text neck" from other causes of neck pain. In some cases, too much time texting might be the root cause of a problem but in others, it could just be another contributory factor. Then again, too much time spent "head down" increases stress on the spine and may well be a factor leading to a strain or injury.
Of course, this head down posture does not occur only when texting. For years, many of us have preferred to look down to read, to sew, or for any number of other tasks. The problem with texting is that it adds yet one more activity that causes us to look down very frequently—and people tend to do it for much longer periods. It is especially concerning because young and growing children could possibly cause permanent damage to their cervical spines that could lead to lifelong neck pain.  Indeed, A recent study shows that 79% of the population between the ages 18 and 44 have their cell phones with them almost all the time—with only 2 hours of their waking day spent without their cell phone on hand.[1]
Whether directly related to text neck or not, in children and adolescents neck pain is the most common spinal pain typically reported[2]  with one study showing that as many as 60% of young people experience persistent neck pain lasting up to two years.[3]
Am I suffering from text neck?
One of the interesting facts about text neck is that does not necessarily present while you are looking at your phone or other device – in fact, the most common symptom is a generalised pain and soreness which may be present all the time or just some of the time.
Other common associated symptoms include upper back pain, ranging from chronic, nagging pain to sharp, severe upper back muscle spasms and shoulder pain and tightness, possibly resulting in painful shoulder muscle spasm.
In addition, if a cervical nerve becomes pinched, pain and possibly neurological symptoms can radiate down your arm and into your hand, such a sensation might be felt as a sharp pain, or as "pins and needles"
How can we treat text neck?

Like most conditions of the spine, there is something we can all do to reduce our chances of a problem related to text neck, yes, obviously we can spend less time on our phones – but we can also make it our mission to get up, stretch and perform some basic exercises to help strengthen and protect your spine. Your chiropractor is ideally positioned to give you a simple routine for this, but what can we do once text neck has already developed?
Chiropractic care is an ideal approach for treating text neck – in fact, children and young people seek chiropractic care more than any other non-medical intervention for neck pain[4]. Although its cause is specific in nature, text neck can be treated just like any other form of neck pain – and there's ample research to show that chiropractic is the best way to do this.
Treatment for text neck typically consists of an initial consultation (which is important to rule out any other factors which may be aggravating the condition) following by the usual course of gentle chiropractic adjustments. Depending on the age of the patient, even more gentle methods can be utilised to achieve results with less force required.[5]
Neck pain also tends to respond very quickly to chiropractic care – one 2016 study[6] looked at 60 patients being treated for neck pain and showed that fairly few treatments were needed for an episode of care. For young people, the average frequency of visits in this study was just five, over the course of 19 days. Of these patients, 96% reported a favourable outcome. A similar frequency was reported in 2012, when another research project  found that the length of treatment varied by patient age and condition treated; however, for those between 13 and 18 years, the average number of treatments was 4.6 for neck pain.[7] Treatment times for adults tend to be slightly longer, with analysis of chiropractic treatments for neck pain and headaches for adults suggesting the average number of visits for adults with neck pain, per episode of care, is 10 visits (median 6 days).[8]
Is chiropractic a safe way to treat text neck?
Since we all recognise that the neck is a sensitive and potentially fragile area of the human body, its only natural to ask whether chiropractic is a safe approach – thankfully the answer is an unequivocal yes. In the aforementioned study, there were no adverse events recorded in the patient charts whatsoever. More generally, we can say that the only common side effects from a chiropractic adjustment is some localised soreness, (usually only after the first few treatments).[9]
Treat text neck today!
Since "text neck" is still a fairly new condition, we can't be totally sure what the long term consequences will be – but we can certainly say that a life lived without neck pain has got to be a positive thing! If you're struggling with neck pain get in touch today!
[1] IDC, Always Connected How Smartphones And Social Keep Us Engaged (2017)
[2] Mikkelsson M, Salminen JJ, Kautiainen H.
Non-specific musculoskeletal pain in preadolescents. Prevalence and 1-year persistence.
Pain. 1997; 73:29–35.
El-Metwally A, Salminen JJ, Auvinen A, Macfarlane G,
Risk factors for development of nonspecific musculoskeletal pain in preteens and early adolscents: a prospective 1-year follow-up study.
BMC Musculoskeletal Disord. 2007;8:46.
[3] Aartun E, Hartvigsen J, Wedderkopp N, Hestbaek L.
Spinal Pain in Adolescents: Prevalence, Incidence, and Course: A School-based
Two-year Prospective Cohort Study in 1,300 Danes Aged 11-13
BMC Musculoskelet Disord. 2014 (May 29); 15: 187
[4] Ndetan, H, Evans, MW, Hawk, C, and Walker, C.
Chiropractic or Osteopathic Manipulation for Children in the United States:
An Analysis of Data from the 2007 National Health Interview Survey
J Altern Complement Med. 2012 (Apr);   18 (4):   347–353
Spiggelblatt L, Liane-Ammara G, Pless B, Guyver A.
The use of alternative medicine by children.
Pediatrics. 1994;94:811–814.
Kemper KJ, Vohra S, Walls R.
The use of complementary and alternative medicine in pediatrics.
Pediatrics. 2008;122(6):1374–1386.
[5] Hawk C, Schneider M, Ferrance RJ, Hewitt E, Van Loon M.
Best Practices Recommendations for Chiropractic Care for Infants, Children,
and Adolescents: Results of a Consensus Process
J Manipulative Physiol Ther. 2009 (Oct); 32 (8): 639–647
Marchand AM. A literature review of pediatric spinal manipulation and chiropractic manipulative therapy: evaluation of consistent use of safe terminology. J Manipulative Physiol Ther. 2012;1–7.
[6] Jocelyn Cox, et al. Neck Pain In Children: A Retrospective Case Series  J Can Chiropr Assoc. 2016 (Sep);   60 (3):   212–219
[7] Marchand AM.
A literature review of pediatric spinal manipulation and chiropractic manipulative therapy: evaluation of consistent use of safe terminology.
J Manipulative Physiol Ther. 2012;1–7.
[8] Hurwitz EL, Coulter ID, Adams AH, et al.
Use of chiropractic services from 1985 through 1991 in the United States and Canada.
Am J Public Health. 1998; 88:771–776.
[9] Carnes D, Mars TS, Mullinger B, Froud R, Underwood M.
Adverse events and manual therapy: a systematic review.
Manual Therapy. 2010;15(4):355–363.
---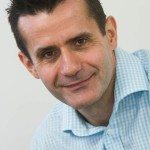 Dr. Paul Irvine is a doctor of chiropractic who graduated in 1994 with a Bachelor of Science degree from the University of NSW and in 1996, attained his Master of Chiropractic degree from Macquarie University in Australia. He practised in North Sydney for 5 years before he left Australia to travel and practise in the UK. He joined Complete Chiropractic in 2003 (est 1999) and took over the clinic in 2007