Summer time is upon us, and now is the time to get rid of excess body weight by doing a "spring cleaning" of sorts for your body. The perfect way to achieve this is to take a smoothie day once a week.
These smoothies will help your body get rid of built up toxins, improve sluggish digestion and elimination and jump start weight loss goals. They help flatten the belly, clear the skin and increase energy levels.
Smoothies require very little energy to digest and assimilate into energy. This is because the ingredients, which are whole fruits, are already pureed into easily broken down nutrients. They are also very filling due to the high fiber content and wholesome nature of the ingredients.
If you need to, you can eat a very light dinner on your smoothie day. However, it works best if you drink a smoothie for each meal the entire day. If you'd like to add more nutritional value or fiber, you can also add a green powder, wheat grass or ground flaxseed to the recipes below.
Mango Pineapple Smoothie Recipe
1 cup chopped fresh pineapple
1 cup sliced fresh mango
1/2 fresh orange, sliced with seeds removed
1/2 banana, sliced
3/4 cup plain yogurt
1 T. coconut oil
2 T. of whey powder or soy protein powder
1 t. stevia optional if additional sweetness desired
1 cup ice
Blend all of the ingredients together in a blender. Put the ice in last to avoid getting the ingredients stuck in one place. This recipe supplies fiber, beneficial enzymes from the pineapple and mango, protein from the banana and protein powder and a host of antioxidants.
Source:
http://www.naturalnews.com/035333_detox_smoothies_recipes.html#ixzz1pxNCavbx
---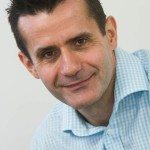 Dr. Paul Irvine is a doctor of chiropractic who graduated in 1994 with a Bachelor of Science degree from the University of NSW and in 1996, attained his Master of Chiropractic degree from Macquarie University in Australia. He practised in North Sydney for 5 years before he left Australia to travel and practise in the UK. He joined Complete Chiropractic in 2003 (est 1999) and took over the clinic in 2007