We're thrilled to announce that effective immediately, the clinic is open and ready to serve those of you with a clinical need, who are not in a COVID-19 risk group.
In order to comply with public health England guidelines, and to ensure that we are taking all possible steps to safeguard your health, we have introduced a few small changes around the clinic which we ask you to familiarise yourself with before you visit.
By sticking to these simple rules, we are confident that we can provide you all with the benefit of chiropractic care, without undue risk of expisure to COVID-19.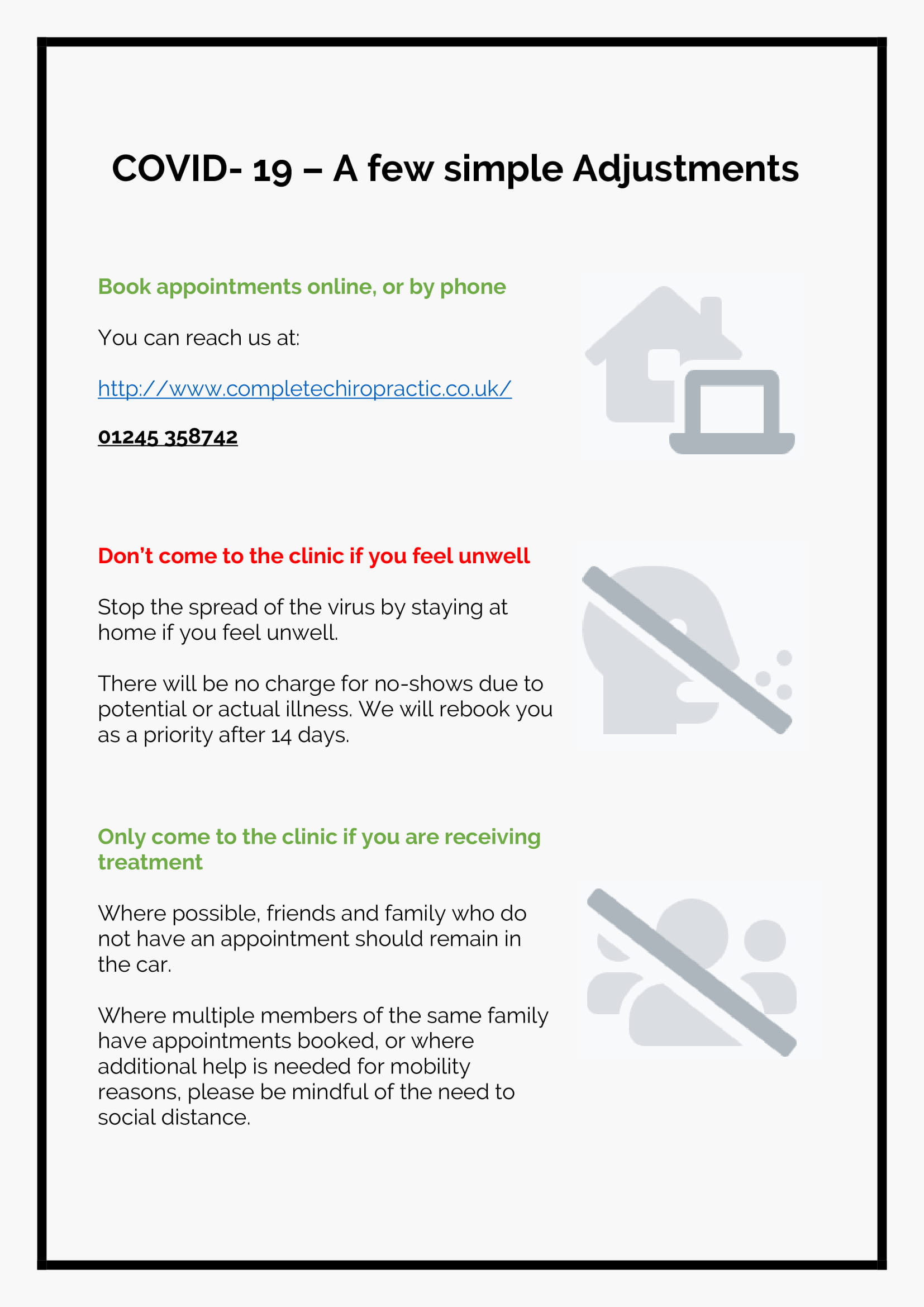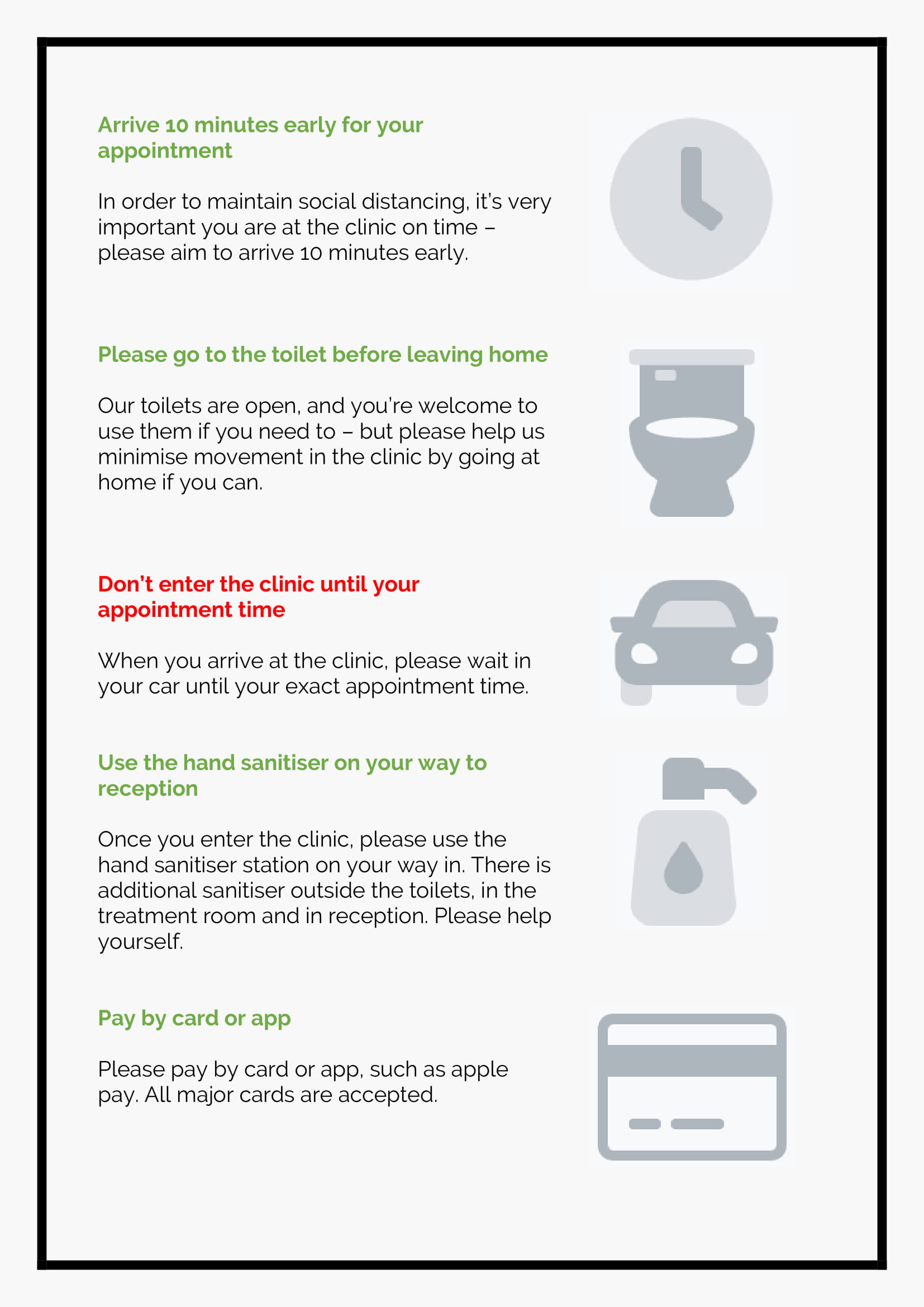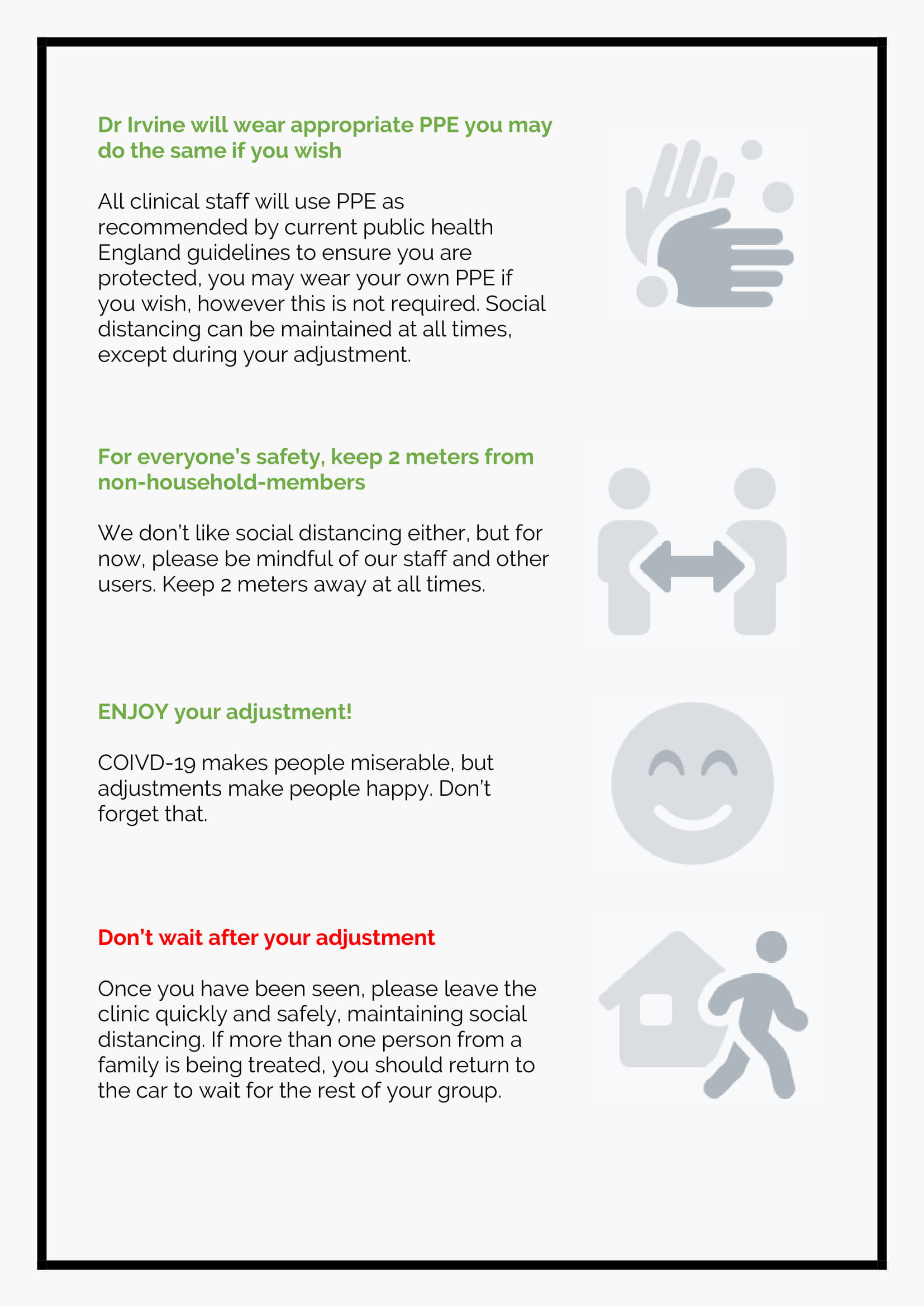 ---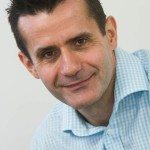 Dr. Paul Irvine is a doctor of chiropractic who graduated in 1994 with a Bachelor of Science degree from the University of NSW and in 1996, attained his Master of Chiropractic degree from Macquarie University in Australia. He practised in North Sydney for 5 years before he left Australia to travel and practise in the UK. He joined Complete Chiropractic in 2003 (est 1999) and took over the clinic in 2007