Did you know that up to 85 percent of adults endure low-back pain (LBP) sometime during their lives? What's worse,  many of the medications used to relieve LBP carry hazardous side effects – In many cases, drugs aren't fully effective in reducing the pain either.  The good news is that research shows that chiropractic care -an all natural approach -is actually the most effective remedy.
This week, we'll take a look at the results of some recent studies which clearly show chiropractic is the best option for treating lower back pain!
Chiropractic boasts outstanding results
So, why is chiropractic such an effective solution for LBP? Simply put, Chiropractic care addresses the underlying causes of lower back pain, rather than just trying to cover up the symptoms. Specifically, the culprit is usually a common condition called vertebral subluxation, which the result of  misalignment of the spinal bones (vertebrae) – chiropractic adjustments correct and prevent vertebral subluxation, thereby reducing, removing and then preventing the reoccurrence of lower back pain.  With this in mind, it not surprising that LBP patients who  seek out chiropractic care indicate they are more satisfied than those seeking a medication based approach.
A recent study tracked 681 LBP  sufferers for 18 months. Patients received chiropractic care with or without physical therapy, or medical care with or without physical therapy . Researchers measured the  patients'  pain  intensity and improvement in low­ back pain symptoms. Compared with patients receiving medical care the chiropractic patients were much more likely to report improvement and a significant reduction in symptoms[1].
A similar study saw researchers survey 60 chiropractic and 111 general practice physicians. With regard to a group of test patients, at six and 12 months, researchers measured pain intensity and degree of disability, based on recognised clinical scoring tools. Researchers found that a greater proportion of chiropractic patients were satisfied with all aspects of their care and pain reduction, than the medical patients.
Sometimes the medical approach is the best one  – but for all things back pain, its just another study which shows that chiropractic is the most effective treatment. Indeed, the authors of the study summarise that "chiropractic care compared  favourably to medical care with respect to long­ term pain and disability outcomes."[2]
Chiropractic patients experience fewer painful episodes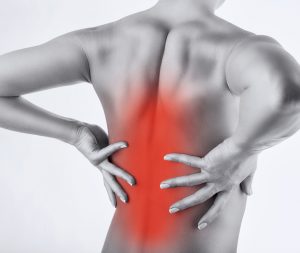 Another recent experiment enrolled 2,945 LBP patients who visited one of either 14 general practice or 51 chiropractic community-based  clinics. Researchers again followed patients for 12 months . At a one-year follow up, researchers measured patients' health status, LBP duration , pain severity and  level of disability.
In 80 percent of their cases, Medical physicians prescribed drugs for the patients assigned to their care. Doctors of chiropractic gave chiropractic  adjustments to 84 percent of their patients. A whopping 34. 1 percent of patients treated by M.D.s  reported  12 months of continuous pain. In contrast, only 12 .7 percent of chiropractic patients reported persistent pain.[3]
Another study pooled data on 138 patients with low-back pain that had lasted at least six  weeks.  Of  this group, 93 subjects received chiropractic care, and 45 underwent medical treatment provided by a medical doctor.  In this instance, Chiropractic patients were five times more likely to experience relief than were subjects under medical care.[4]
Chiropractors care about long term rehabilitation
At complete chiropractic we take a holistic approach to your heath, looking beyond the immediate issue. We believe that resolving your lower back pain requires an approach which looks to improve your overall health, from spinal alignment, to posture and optimum function.  Unlike medical approaches, the chiropractic approach centers around making sure that your back pain is eliminated as quickly as possible, and then stays gone!
It's Better Than Hospital Care
In a  study of 741 patients published  in the British Medical Journal finds, it was also shown that chiropractic beats outpatient hospital treatment for LBP, and unlike hospital based treatment, this  benefit lasts for years. The article concludes that "at three years the results confirm the findings of an earlier report that when chiropractic or hospital therapists treat patients with low back pain as they would in day to day practice those treated by chiropractic derive more benefit and long term  satisfaction than those treated by hospitals[5] ."
Chiropractic Beats Muscle Relaxants
One of the more common medical treatments for persistent lower back pain are Muscle relaxants -unfortunately they come with an array of potential side effects that range from annoying to life threatening.  In direct comparisons however, the science shows that chiropractic is just as effective in treating lower back pain.
A study of 192 participants  received either chiropractic adjustments with  placebo relaxants,  or muscle relaxants with sham adjustments.  Once again, Subjects receiving actual chiropractic adjustments enjoyed the highest reduction in pain scores, compared with the muscle  relaxant group[6].
Chiropractic Tops Heat Therapy
Heat therapy is one of the simplest approaches to lower back pain, and can work well for some people – however it also scores poorly when compared to chiropractic! That being said, research shows that a combined approach – chiropractic care with heat – can be even more effective.
One analysis enrolled 250 patients with LBP from osteoarthritis . Subjects were randomly assigned to a group receiving chiropractic and moist heat or a moist heat only cohort for 20 sessions over several weeks. The chiropractic plus heat patients enjoyed  greater  and  more  rapid  pain reduction and increase in range of motion than the moist heat only group. The chiropractic group  also  had greater improvements in daily living activities in four of nine areas, com­ pared with the heat group[7].
More Effective Than Acupuncture
Although acupuncture is another approach which may prove beneficial alongside chiropractic, it does nothing on its own to address the subluxation.
Investigators in Australia looked at 77 patients with spinal pain of more than 13 weeks duration. The participants received one of ·three treatments for rough one month – either chiropractic adjustments, needle  acupuncture  or nonsteroidal anti-inflammatory drugs (NSAID's).
According to the report, chiropractic adjustment "was the only intervention that achieved statistically significant improvements… Neither of the other interventions showed any significant improvement on any of the outcome measures."[8]
Chiropractic is simply the best approach!
If you know anyone who currently suffers from LBP, why not speak to them about chiropractic treatment? If you suffer from bouts of LBP – even if it's intermittent – why not make an appointment today? Chiropractic treatment is not only highly effective, it's an affordable and pain free approach to long term pain reduction.
[1] Spine 2006;31 :61 1-21
[2] J Manipulative Physiol  Ther 200 I ;24 :543-51
[3] J Manipulat­ive Physiol Ther 2001 ;24:92-100
[4] J Manipulative Physiol Ther 200 I ;23 :239-45
[5] BMJ 1995 ;31 I :349-351
[6] J Manipulative Physiol Ther 2004 ;27 :388-98
[7] J Manipu­lative Physiol Ther 2006;29: I07-1 14
[8] J Manipulative Physiol Ther   I999;22:376-81
---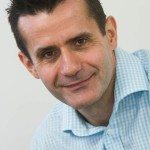 Dr. Paul Irvine is a doctor of chiropractic who graduated in 1994 with a Bachelor of Science degree from the University of NSW and in 1996, attained his Master of Chiropractic degree from Macquarie University in Australia. He practised in North Sydney for 5 years before he left Australia to travel and practise in the UK. He joined Complete Chiropractic in 2003 (est 1999) and took over the clinic in 2007