Spinal health is essential for all of us – whether you work outdoors or in an office, we're all able to work more effectively, more accurately and with more joy(!!) if we're not bogged down with pain before we start. For pro athletes, however, being pain free and enjoying optimal movement isn't just a "nice to have" – rather it's a necessity. This week we look at how pro athletes use chiropractic to boost their performance.
When winning matters
When we raise children, and even in our own lives, we often like to emphasise the point that participating is often more important than winning. As we grow up and become adults, we often realise that, in fact, the real fun in sport is often enjoying a game with friends – however, if you're a professional sportsperson winning really is everything.
Professional sports is big business, and for many athletes it's actually sponsorships and prize money which makes the profession viable from a financial point of view. This means that for many sportspeople, success in the game is directly linked to financial success and quality of life – this means that pain or injury can literally spell ruin for a sports pro.
To help athletes play at the highest levels possible, they're given access to a variety of the best healthcare options available – almost all professional teams now employ a raft of healthcare experts including massage therapists, sports therapists, doctors and injury rehabilitation specialists – and, you guessed it, chiropractors!
In fact, chiropractors can now be found on nearly every side-line working to keep your favourite athletes and their teammates happy, healthy, and productive on and off the field, pitch, rink, ring, court – you name it!
What the pros say
On our blog, we mostly try to present objective measures which indicate the success which chiropractic care can have – but from time to time it is worth considering the subjective views of those who take advantage of chiropractic, and with this in mind its worth noting that its now estimated that 90% of professional and Olympic-class athletes use chiropractic care[1] to increase performance and reduce the risk of injury – they simply wouldn't do this if they didn't find benefit from chiropractic care!
Let's check out why some notable athletes have to say about their experience with chiropractic care:
"Most injuries require chiropractic care. It works better for me than anything else." – quote attributed to Jerry Rice
"I have found that chiropractic keeps me flexible and pain free so I can perform at my highest level. The benefits of chiropractic have improved my golf swing, putting less stress and strain on my body and allowing me to be a more productive golfer. I believe it also helps prevent other associated injuries that are very common on the LPGA tour." – quote attributed to Barbara Bunkowsky
"Chiropractic just makes you feel so much better. When I walk out of the clinic, I feel like I'm about three inches taller and everything's in place. And as long as I see the chiropractor, I feel like I'm one step ahead of the game." – quote attributed to Tom Brady
"I didn't know how much I could improve until I started seeing a chiropractor. Since I've been in chiropractic, I've improved by leaps and bounds both mentally and physically." – quote attributed to Michael Jordan
 "Performing at my best is important to me and should be to everyone. Getting adjusted regularly along with practicing other good health habits that my mom helped me to establish – are all part of my goal to win in life and on the field." – quote attributed to Aaron Rodgers
"I've been going to a chiropractor for as long as I can remember, it is as important as the practice of my swing." – quote attributed to Tiger Woods[2]
Could chiropractic help you?
Thankfully  you don't need to be part of a professional sports team to enjoy the benefits of chiropractic care!
All of us occasionally deal with aches and pains that can slow us down, make life miserable, or prevent us from working at all – and some of us would like to take that extra step and work to optimise the way our body and spine works. If either of these is you, why not give us a call today?!
[1] Sean Atkins, Ph.D The winning Edge, Athletic Performance and Chiropractic
[2] Quotes curtsey of the smart chiropractor
---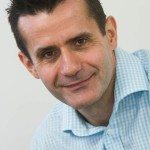 Dr. Paul Irvine is a doctor of chiropractic who graduated in 1994 with a Bachelor of Science degree from the University of NSW and in 1996, attained his Master of Chiropractic degree from Macquarie University in Australia. He practised in North Sydney for 5 years before he left Australia to travel and practise in the UK. He joined Complete Chiropractic in 2003 (est 1999) and took over the clinic in 2007