With great sadness at her passing, we at Complete Chiropractic wanted to take the opportunity with this weeks blog simply to thank the late Queen Elizabeth II for her record service as our monarch, and champion for the commonwealth.
Elizabeth II was Queen of the United Kingdom and other Commonwealth realms from 6 February 1952 until her death, and therefore was our longest serving Monarch, with a reign of 70 years and 214 days.
While most in the UK will remember her for her appearances at important national events in and around London, it's important to remember that Elizabeth served as queen regnant of 32 sovereign states during her lifetime, and 15 at the time of her death. This of course includes Australia, from where our very own Paul Irvine originates.
We will update all our patients on any changes to opening hours which arise as a result of the period of national mourning which will follow.
---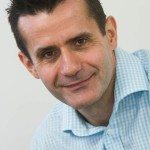 Dr. Paul Irvine is a doctor of chiropractic who graduated in 1994 with a Bachelor of Science degree from the University of NSW and in 1996, attained his Master of Chiropractic degree from Macquarie University in Australia. He practised in North Sydney for 5 years before he left Australia to travel and practise in the UK. He joined Complete Chiropractic in 2003 (est 1999) and took over the clinic in 2007