Can you believe 2022 is almost finished!? We can't – and while we're thankful for what's been a mostly COVID-free year, this one's been difficult for all kinds of other reasons! Like all businesses we have to evaluate and update offers from time to time, so you have just a short time remaining before the 2022 special offer will be retired. Don't worry – there's still time, this week, we look at what your special offer includes.
New Patient Special Offer
At Complete Chiropractic we offer a new patient special offer which is designed to allow you to find out what Chiropractic can do for you. The goal of the offer isn't to just go generate clients, but rather to find people we can actually help. We can, and do sometimes advise people that Chiropractic isn't the best solution for them, or that another practitioner might be a better choice. We really believe in our offer, hence why we've backed it with a FREE treatment as part of the offer for the last several years.  Let's look in more detail at what your consultation includes, and how it can help.
An initial consultation (£70 value)
The purpose of the initial consultation is, of course, to get to know what's ailing you – what hurts, and since when. Of course that matters, but perhaps more importantly we want to learn a bit about you – Chiropractors always try to focus on a person a whole individual, not just a spine with other attached parts! In order to come up with a treatment plan which works for you, we want to learn a bit about how your issue is affecting your life, what lifestyle factors might have contributed to the issue (and how we can address those) and, most importantly, what success looks like to you.
Chiropractic treats each person as a unique entity – we all have a spine and all spines work in a common way, but that's where the similarity ends. Some people want to make a significant lifestyle change and see regular Chiropractic care as part of that new start – others just need to get out of pain and back to work as soon as possible. Either is fine with us!
Computerised postural analysis (£60 value)
Postural analysis is a technique designed to help us understand if your posture and lifestyle could be causing your problem as well as how we can help you to improve your posture after your pain is under control. So many people suffering with back, neck and shoulder pain today are actually struggling with a postural issue, of which the current pain is just a symptom. Many of our clients come away from the clinic shocked to find that years of pain could have been avoided with a few changes to their working environment and a few Chiropractic Adjustments. As a specialist in the advanced discipline known as Chiropractic Biophysics, Paul is incredibly well qualified to assist with fixing postural issues before they result in a painful complaint.
Pain and disability insight questionnaires and analysis (£50 value)
If you've been in pain for a long time, you may well have forgotten when it started, how it started or even where the source of the pain is. Questionnaires don't sound particularly interesting, but we utilise these specially designed forms to explore and understand what the root cause of your issue might be – even if you can't really remember!
A personal report of findings (£20 value)
After your consultation, you'll receive a detailed report, outlining any postural issues and explaining exactly where your issue lies. You receive your report whether you choose to become a client of Complete Chiropractic or not – in fact, the purpose of the report is to help you weigh whether treatment is right for you. As part of the report, we'll also give you an indication of the best pricing option for you – some issues, requiring longer-term treatment make purchasing a block of adjustments (At a discount) a good option – but sometimes the treatment won't be long enough to make this worthwhile.
An Individual treatment and action plan
Finally, if you do decide to take up treatment with us – we'll design you a personal plan tailored to your specific needs – with – critically – defined points along the way at which we'll reassess your condition using standardised tests to be sure that you're improving as you like. At Complete Chiropractic we practice an evidence-based approach at all times, so it's critical for us, and you, to be able to see tangible results.
(Please note, offer contents are correct at time of publication and are subject to future change)
First treatment FREE
And yes – right now your first treatment is also included FREE of charge. Many people have never tried chiropractic until they visit us for a consultation, so we offer you your first treatment with no cost and no obligation to continue. This allows you to experience what having a chiropractic adjustment is like and to feel the benefit before making a commitment to treatment.
If you've been thinking about trying out Chiropractic and taking up this offer DO NOT wait to book!
---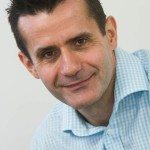 Dr. Paul Irvine is a doctor of chiropractic who graduated in 1994 with a Bachelor of Science degree from the University of NSW and in 1996, attained his Master of Chiropractic degree from Macquarie University in Australia. He practised in North Sydney for 5 years before he left Australia to travel and practise in the UK. He joined Complete Chiropractic in 2003 (est 1999) and took over the clinic in 2007