At Complete Chiropractic, were more than just a chiropractic clinic – we're constantly evolving and adapting to provide our clients with new and effective services for managing pain, improving performance and ensuring long term health.
This week, here's a quick overview on the latest additions to our line up, and why you should try them today!
Sports Therapy

Like Chiropractic, Sports therapy is a drug free, hands-on approach which is used to treat and
prevent musculoskeletal disorders. Like chiropractors, sports therapists are qualified professionals, who must be registered with The Society of Sports Therapists (SST).
Our sports therapists aim to diagnose, treat and prevent conditions commonly associated with sport and exercise, and provide a service which can be valuable to anyone involved in sport and exercise, regardless of level or ability. In fact, one of the real strengths of sports therapy is in reducing the symptoms of an injury, whether or not that injury occurred as a result of sport!  Typically, sports therapy treatment can help with:
• Reducing pain
• Increasing Range of movement
• Increasing muscle strength
• Improving posture
• Increasing functional activity
• Providing knowledge about your condition
Sports therapy treatment is not dissimilar from the chiropractic approach. During a sports therapy session, the therapist will use their hands to move and feel around joints, tissues, muscles and ligaments, just as a chiropractor does with your spine. At the end of this process, a diagnosis is given followed by a personalised treatment plan which will then be discussed. Treatment during a session may include:
Joint mobilisations
Joint manipulation
Soft tissue massage
Deep tissue massage
Trigger point therapy
Taping
Rehabilitation
Acupuncture

In response to client demand, we're now also offering acupuncture, right here at the clinic.
Once viewed as a mysterious treatment from the east, today, healthcare providers such as BUPA specifically recommend acupuncture for the treatment of tension-type headaches and migraines.
People often also find that acupuncture is effective for conditions that affect muscles, bones and joints. These include neck and back pain, knee pain associated with osteoarthritis, and even some bothersome conditions such as an overactive bladder.
Since acupuncture involves the use of needles, it's of critical importance that it's carried out in a safe, clean and regulated environment. That's exactly what you'll find here at complete chiropractic.
Massage

Finally, we have now expanded our massage offering with a range of specialised options, ranging from affordable half hour tension busters to full body sports massage.
Massage pairs exceptionally well with chiropractic treatment and has many benefits.
Most people already know that massage is of huge benefit to the muscles, but treatment also encourages blood flow to the extremities, organs and superficial blood vessels and promotes proper circulation. As an additional bonus Massage has many benefits for the skin – a proper massage increases the blood supply, which carries nutrients to the skin and may be seen as a redness (erythema) immediately after massage. In some cases, the elasticity of skin can also be improved – this is especially the case with existing scar tissue.
Massage can also have an exfoliating effect and removes dead skin cells. In addition, massage oil contains nutrients, which are infused directly into the blood stream through the skin.
In terms of treating painful conditions, massage can speed recovery by Increasing flexibility in sore muscles – stretching and relaxing the muscle and encouraging it to return back to its' normal relaxed length.
Massage also helps with removing waste products, such a lactic acid, from the muscles. When left to build up, lactic acid can cause significant muscle pain, especially when you are already suffering with an injury.
Complementing your chiropractic treatment with massage may also help to reduce the formation of scar tissue. Through training and exercise, and just through wear and tear, microscopic tears occur in the muscle fibres. Massage encourages the body to repair these tears properly, rather than forming inflexible scar tissue.
---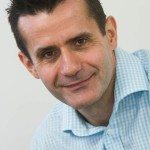 Dr. Paul Irvine is a doctor of chiropractic who graduated in 1994 with a Bachelor of Science degree from the University of NSW and in 1996, attained his Master of Chiropractic degree from Macquarie University in Australia. He practised in North Sydney for 5 years before he left Australia to travel and practise in the UK. He joined Complete Chiropractic in 2003 (est 1999) and took over the clinic in 2007