We wanted to take a quick moment to let you know that from this week, Complete Chiropractic will once again be offering sports therapy and massage at the clinic. We've been planning a gradual return to normal roughly aligned with the governments plan to get the country back up and running for several months now, and we're confident that we can take this step in a way that protects our staff and our clients at all times.
For the immediate future, sports therapy and massage will be bookable only by phone, to allow us to continue to ensure that there is time in the schedule for enhanced cleaning to take place, as well as for social distancing measures to continue to be followed. This does mean that sessions will be limited as we gradually phase these services back in, so please get in touch soon if you would like to book. We'll look to increase the number of slots that are bookable as soon as the government guidance allows.
Please rest assured that throughout the pandemic, we have taken decisions that put patient safety first since we recognise that it's really you, our fantastic clients, who make the clinic possible. The step we are taking now is fully in line with our own high standards for health and safety, which have typically exceeded the minimum government guidelines. We're confident that we can bring back a service that so many of you have missed in a way that is safe at this time.
As always, if you have any questions please don't hesitate to ask!
---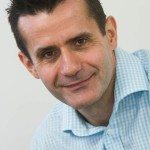 Dr. Paul Irvine is a doctor of chiropractic who graduated in 1994 with a Bachelor of Science degree from the University of NSW and in 1996, attained his Master of Chiropractic degree from Macquarie University in Australia. He practised in North Sydney for 5 years before he left Australia to travel and practise in the UK. He joined Complete Chiropractic in 2003 (est 1999) and took over the clinic in 2007