Neck pain is, well… if you'll pardon the pun, a real pain in the neck! All joking aside, neck pain  is a leading cause of disability affecting over 350 million people worldwide as of 2015.[1] At present, it is currently thought that neck pain is of the highest prevalence in older populations, so this week we'll look at what Chiropractic can do to help people in this group. We should caution however that our view of neck pain prevalence is changing, especially as younger and younger groups begin to suffer from conditions such as "text neck". This blog is therefore just as much use for younger people, as it is for older ones!
Neck pain, how common is it?
Neck pain, while not as commonly reported as back pain, is one of the biggest issues faced by the general population today. As we mentioned in the introduction, it affects over 350 million people worldwide as of 2015 – today's global statistics are probably even higher.
Currently, it's thought that older people are the most at-risk demographic for neck pain – one study from Denmark suggests that in any given month as much as 22% of the population aged 70 years and over were suffering from neck pain.[2]  Neck pain is also commonly found and a co-morbid condition (one which occurs alongside another issue) with back pain, or headaches.
Treating neck pain in older patients can be somewhat complicated since some of the painkillers used for this treatment (by medical doctors) are not able to be sued with this group due to poor tolerance, or interaction with other medicines. This means that for many older people, neck pain is a condition they are forced to live with on a near-permanent basis.
The number of cases in younger people is also rising sharply, and its entirely possible that in the future this demographic will be recognised as the most at-risk group. This is largely down to the condition known as "Text neck" – which is simply the term used to describe neck pain associated with looking down at electronic devices. Some studies have indicated that in children and adolescents, neck pain is already the most common spinal pain typically reported[3] with one study showing that as many as 60% of young people experience persistent neck pain lasting up to two years.[4]
Neck pain – new research
A recent study[5] conducted in Australia followed 288 chiropractors and collected data about patients they treated for neck pain, and a wealth of useful information was revealed.
Firstly, older patients were confirmed as still the most impacted group – 28.5% of the chiropractors' patients were older adults overall, (i.e. aged ≥65 years), of which 45.5% presented with neck pain and 31.3%  also suffered from a headache. Chiropractors reported to combine a range of physical and manual therapy treatments, exercises and self-management practices in their care of these patients – the most used techniques were chiropractic adjustment of the  thoracic spine (82.0%); activator adjustment of the neck (77.3%); and massage of the neck (76.5%). We're proud to offer all of these approaches, plus the advanced chiropractic biophysics method, right here at Complete Chiropractic.
According to the research, the average number of visits required to resolve headache symptoms varied depending upon the co-morbid conditions. It was highest among those with migraine, at about 11 sessions but approximately similar for those with cervicogenic headache, tension-type headache and those without an additional headache – all taking roughly 9 sessions to resolve.
As a fairly large sample study, this is certainly an interesting set of results which suggests that not only can chiropractic be an effective way to manage and relieve neck pain, but also a relatively fast one. Different chiropractors recommend different visit frequencies, depending on their clinical assessment and clinic policies, but 2 or 3 visits a week is a typical choice, hence a resolution of neck pain could well be possible in just a few weeks, given these numbers.
Supportive care for neck pain
The neck is a complex part of the body – perhaps the most complex, and so the best treatment method is often one which combines different approaches. The Australian study also provided some interesting information in this regard. It suggested that on average, chiropractors reported that 37.9%  of their older adult patients with neck pain also used other health services in addition to chiropractic care. These included (in descending order of frequency): over-the-counter analgesics and/or anti-inflammatories; massage (by a massage therapist); prescription medications (for pain or inflammation); physiotherapy; and acupuncture/dry-needling.
At Complete Chiropractic, we do advise a drug-free approach to treatment wherever possible but were pleased to offer both a professional sports massage service and a fully qualified acupuncture therapist, right here at the clinic.
[1] GBD 2015 Disease and Injury Incidence and Prevalence Collaborators:
Global, regional, and national incidence, prevalence, and years lived with disability for 310 diseases
and injuries, 1990–2015: a systematic analysis for the global burden of disease study 2015.
Lancet 2016, 388(10053):1545–1602
Hurwitz EL, Randhawa K, Yu H, Côté P, Haldeman S.
The Global Spine Care Initiative:
A Summary of the Global Burden of Low Back and Neck Pain Studies
European Spine Journal 2018 (Sep); 27 (Suppl 6): 796–801
[2] Hartvigsen J, Frederiksen H, Christensen K.
Back and Neck Pain Exhibit Many Common Features in Old Age:
A Population-based Study of 4,486 Danish Twins 70-102 Years of Age
Spine (Phila Pa 1976). 2004 (Mar 1);   29 (5):   576–580
[3] Mikkelsson M, Salminen JJ, Kautiainen H. Non-specific musculoskeletal pain in preadolescents. Prevalence and 1-year persistence.
Pain. 1997; 73:29–35.
El-Metwally A, Salminen JJ, Auvinen A, Macfarlane G, Risk factors for development of nonspecific musculoskeletal pain in preteens and early adolscents: a prospective 1-year follow-up study.
BMC Musculoskeletal Disord. 2007;8:46.
[4] Aartun E, Hartvigsen J, Wedderkopp N, Hestbaek L. Spinal Pain in Adolescents: Prevalence, Incidence, and Course: A School-based Two-year Prospective Cohort Study in 1,300 Danes Aged 11-13 BMC Musculoskelet Disord. 2014 (May 29); 15: 187
[5] Dein Vindigni, Laura Zark, Tobias Sundberg, Matthew Leach, Jon Adams, and Michael F. Azari, Chiropractic Treatment of Older Adults with Neck Pain
with or without Headache or Dizziness: Analysis of 288 Australian Chiropractors' Self-reported Views, Chiropractic & Manual Therapies 2019 (Dec 18); 27: 65
---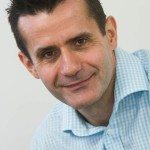 Dr. Paul Irvine is a doctor of chiropractic who graduated in 1994 with a Bachelor of Science degree from the University of NSW and in 1996, attained his Master of Chiropractic degree from Macquarie University in Australia. He practised in North Sydney for 5 years before he left Australia to travel and practise in the UK. He joined Complete Chiropractic in 2003 (est 1999) and took over the clinic in 2007