It's Scoliosis awareness month and as usual, were campaigning hard to raise awareness of the condition. Please help us spread the word about Scoliosis throughout this month!
What is Scoliosis?
Scoliosis, as you may know, is a condition of the spine which causes the spine to have an "S" shape when viewed from behind. Scoliosis is typically classified according to its cause and time of life it develops or is diagnosed – children can be born with scoliosis for a variety of reasons, but this is somewhat rare.
Most scoliosis cases are classified as "Idiopathic" which means the exact cause is unknown. Juvenile idiopathic scoliosis onsets between 3 and 9 years while adolescent idiopathic scoliosis onsets between 10 and 15 years.
Scoliosis is also common in adults, especially older adults (over 65's) where as many as one in three may suffer from a form of Scoliosis known as degenerative or "de-novo" scoliosis.
All forms of scoliosis can be treated, but, like almost any condition, are far easier to treat when spotted early. This is even more critical in younger patients since scoliosis can progress very quickly in younger people.
It's for this reason that screening is so important – thankfully it's easy to do, and this week we're happy to share some simple home screening steps!
How to screen at home – simple steps!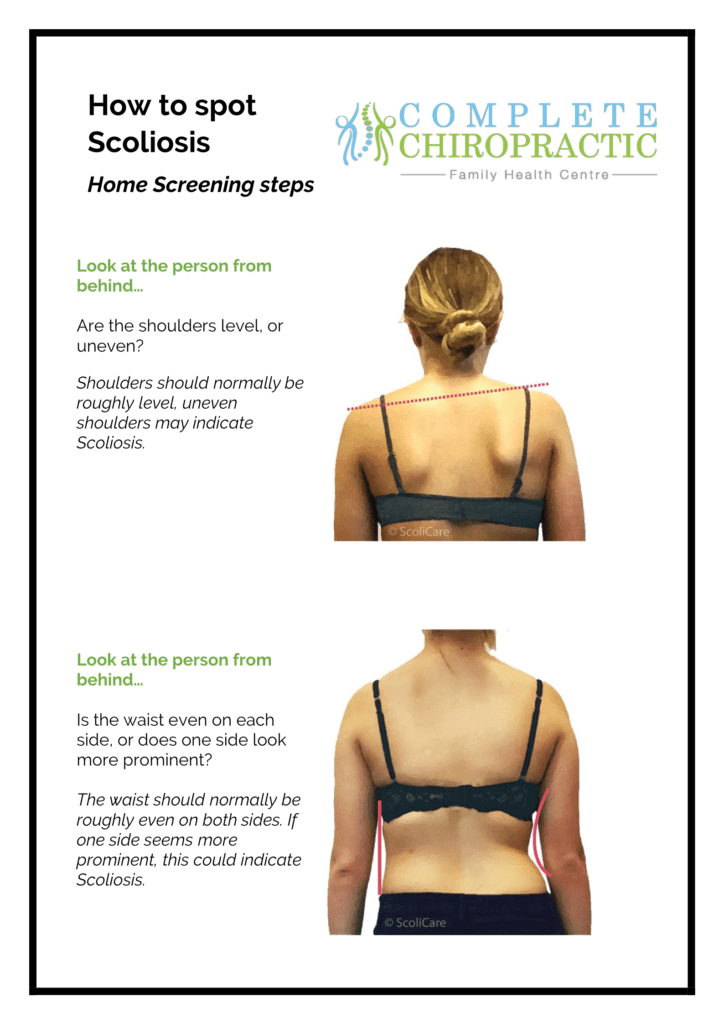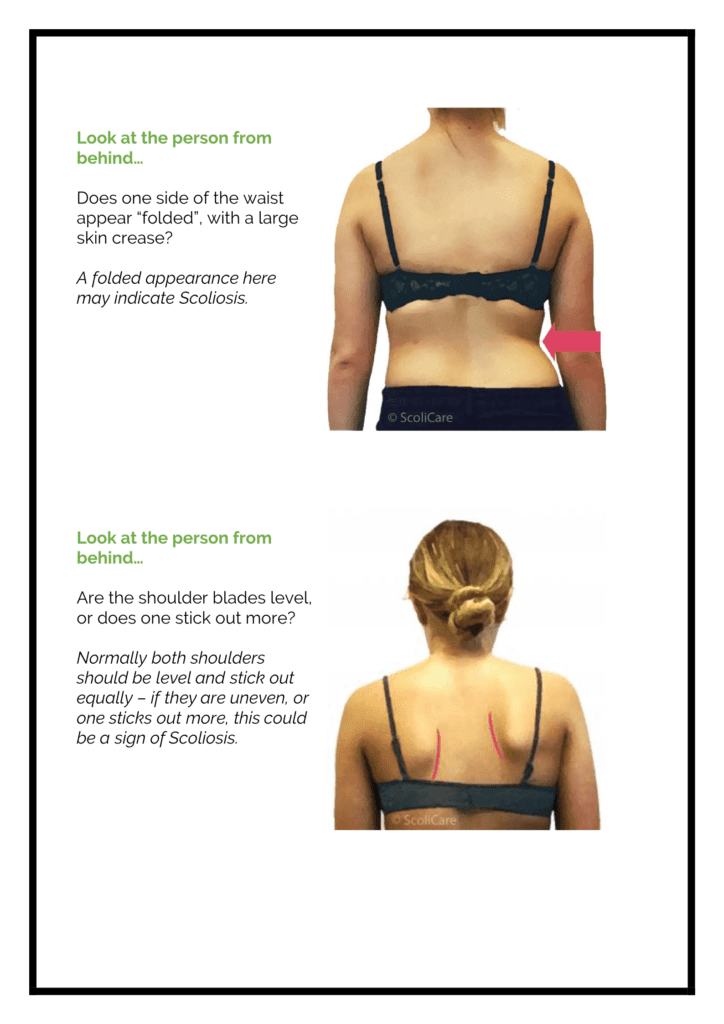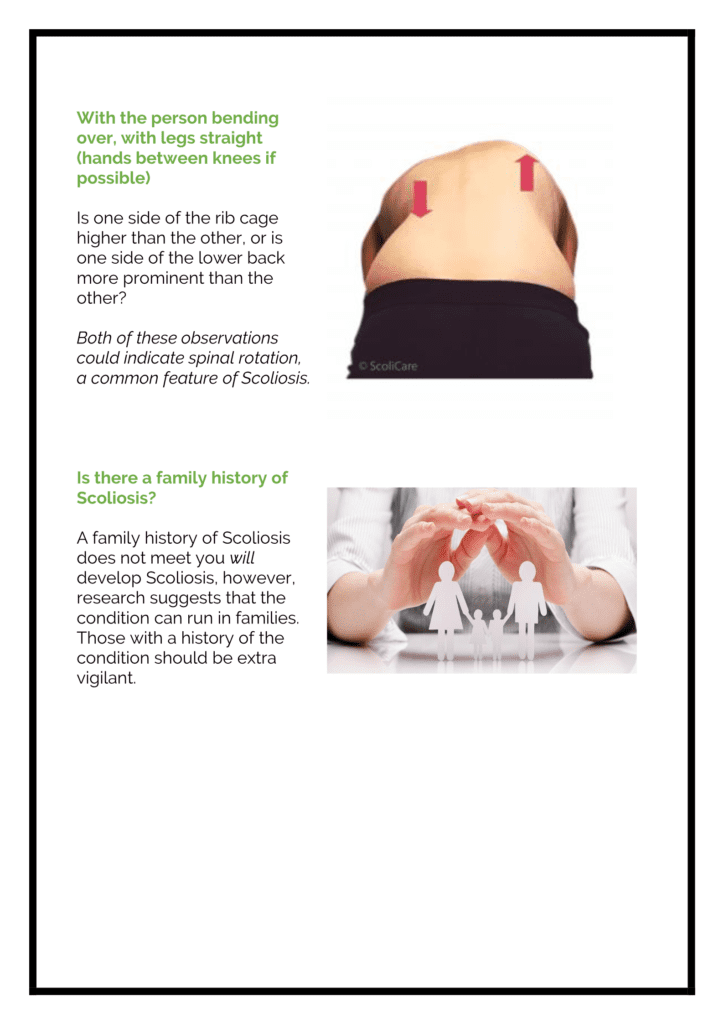 Concerned about Scoliosis?
If you notice any of the signs above, it's worth getting a formal scoliosis consultation – even if it's just to rule out the condition. We offer Scoliosis consultations at the clinic all year round, however this month we're hoping to perform more consultations than ever before. For more information please get in touch.
Please also share the screening tips with your friends and family – together we can spot scoliosis early!
---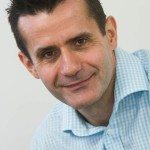 Dr. Paul Irvine is a doctor of chiropractic who graduated in 1994 with a Bachelor of Science degree from the University of NSW and in 1996, attained his Master of Chiropractic degree from Macquarie University in Australia. He practised in North Sydney for 5 years before he left Australia to travel and practise in the UK. He joined Complete Chiropractic in 2003 (est 1999) and took over the clinic in 2007