Today, most people recognise Chiropractors as the leading experts on many common spinal conditions, including back pain, neck pain, migraine and sciatica. Recent research indicates that in many instances, chiropractors now also serve an important role as ambassadors for better overall health – with many now providing general wellbeing advice and assistance as part of their service. This week lets take a look at what chiropractors can do to help their patients with these issues.
The problem : Non-communicable diseases
Non-communicable diseases – such as obesity, cardiac disease, respiratory diseases and diabetes are some of the biggest killers in society today. Statistics show that in 2008, of the 57 million deaths globally, 36 million where due to NCDs – of which 80% were preventable.[1]
With these kinds of statistics in hand, it's no surprise that primary healthcare providers are urged to increasingly support people in making healthy lifestyle choices. Since many chronic physical diseases associated with lifestyle behaviours have also been linked to neuromusculoskeletal disorders and pain (the two greatest problems we deal with) , it stands to reason that Chiropractors are in a position to provide preventative and promotional healthcare to patients.
But what can chiropractors actually do, and how many are actually doing it? In order to establish just how many chiropractors are providing these kinds of services, a 2015 study surveyed 509 chiropractors from the various associations which exist here in the UK.
What are Chiropractors doing – study results!

The results of the study were encouraging in many areas but lacking in some. The clear majority of UK chiropractors surveyed reported that they do assist their patients in evaluating and monitoring their posture (97.1%), inactivity/overactivity (90.8%) and movement patterns (88.6%). This is great news, but hardly surprising since monitoring these factors goes hand in hand with the provision of personalised chiropractic care. [2]
Slightly fewer chiropractors provided guidance or monitoring of their patients regarding psychosocial stress (82.3%), nutrition (74.1%) and disturbed sleep (72.9%). Still fewer do so for smoking (60.7%) and over-consumption of alcohol (56.4%). This approach is somewhat problematic, since these are all factors which can contribute to a reduction in overall health and may also serve to exacerbate a spinal condition. [3]
In terms of the guidance given, the vast majority of Chiropractors prefer verbal advice given directly to the patients – most chiropractors agreed this was the most effective way to assist their clients (68.8% of respondents). A more formalised approach using Goal-setting was utilised by 70.7% to 80.4% of respondents concerning physical fitness issues – but for all other lifestyle issues, goal-setting was only used by approximately two-fifths (41.7%) or less. For smoking and over-consumption of alcohol, a mere one-fifth (20.0% and 20.6% respectively) of the responding chiropractors set goals.[4]
Overall these numbers are encouraging – after all, a chiropractor should be taking an active interest I their patients overall health, not just their immediate condition and these figures show that this is taking place. But while it's clear that the field a whole takes the issue of good health seriously, more can be done!
Our offering at Complete Chiropractic

Like the majority of the chiropractors surveyed we put great emphasis on addressing any postural or gait issues which may be affecting our patients. All of our patients benefit from specialised computerised postural analysis as part of their treatment – using this information we recommend specific exercises and stretches to address any imbalances and compliment treatment. What's more, with sports therapists and massage therapists on staff, were able to provide more advanced methods to address postural problems right here at the clinic.
As a community-oriented clinic, we also take our role as part of the local healthcare system seriously – all our patients are welcome to attend our regular spinal health workshops, at which we share practical information on avoiding back injury and optimising health, these include common issues such as avoiding lower back strain as well as advice on good nutrition and quitting smoking. These usually take place in the evening to fit with our patients' schedules.
Since stress and disturbed sleep are common issues we see with our clients, we also take time to proactively monitor the impact of treatment on these issues. Poor sleep can serve to worsen many conditions, so we take the issue seriously. To help with these kinds of issues, we also offer patients the opportunity to purchase self-supporting devices, such as home stretching equipment which can enhance quality of life between treatments. Nutritional advice is also always available at our clinic – and patients are free to help themselves to the educational materials we provide around the clinic any time.
Perhaps the biggest weakness highlighted in the study was in relation to goal setting and planning however. At Complete Chiropractic we are a Chiropractic Biophysics clinic – this means we are strongly committed to an evidence-based approach to treatment. In order to provide this treatment, we use patient questionnaires and review sessions on a regular basis with all our clients to ensure that the treatment we provide is having the desired effect and is at the right level for our patient's needs.
What would you like to see from your Chiropractor?
At Complete Chiropractic were always interested to hear suggestions and comments from our clients – what else would you like to see around the clinic? Feel free to let us know at your next appointment, or send an email any time!
[1] WHO. Global Status Report on Noncommunicable Diseases 2010. Geneva, Switzerland: World Health Organization; 2011.
[2] Patricia E FikarEmail, Kent A Edlund and Dave Newell Current preventative and health promotional care offered to patients by chiropractors in the United Kingdom: a survey Chiropractic & Manual Therapies 2015 23:10
[3] Ibid
[4] Ibid
---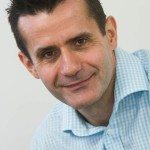 Dr. Paul Irvine is a doctor of chiropractic who graduated in 1994 with a Bachelor of Science degree from the University of NSW and in 1996, attained his Master of Chiropractic degree from Macquarie University in Australia. He practised in North Sydney for 5 years before he left Australia to travel and practise in the UK. He joined Complete Chiropractic in 2003 (est 1999) and took over the clinic in 2007