At Complete Chiropractic, we have recently started offering acupuncture as another drug-free approach to managing pain, and perhaps as a tool to treat many other conditions. While acupuncture itself has been around for thousands of years, it's integration into western medical practices is still relatively new, and much research is currently underway to determine the extent to which it might be used to treat a wide variety of conditions. While work continues, studies have already shown that acupuncture can be effective in treating many chronic pain conditions, exactly the sort of thing we see every day at the clinic!
What is acupuncture and how does it work?

Acupuncture is an ancient approach to complementary medicine, with its roots in China. Documents describing the practice date back to the first century BCE, while some believe archaeological evidence points to a much earlier origin: possibly as early as 8,000 years ago.
The medical theory of acupuncture centres on the concept of qi energy (pronounced "chee").  Qi is said to flow through the body's energy pathways, known as meridians. Meridians match certain organs or groups of organs. Unlike Western medicine, traditional Chinese medicine holds that disease is caused by an imbalance of this energy's flow through the meridians, and therefore helping the energy to flow properly might restore the body to balance.
In an attempt to unblock or otherwise redirect the flow of energy, acupuncturists shallowly insert very thin needles into specific points in the skin tissue. These points are called acupoints. There are different ways of counting the acupoints, but most systems catalogue about 350-400 such points.
While acupuncture was once believed to be mainly a placebo treatment, today many studies in animals and humans have demonstrated that acupuncture can cause multiple biological responses. These responses can occur locally, i.e., at or close to the site of application, or at a distance. There is also evidence that there are alterations in immune functions produced by acupuncture.
Medical science is still trying to get to grips with the anatomy and physiology of the acupuncture points, –  even less well explored is the scientific basis of some of the key traditional Eastern medical concepts such as the circulation of Qi, the meridian system, and other related theories, which are difficult to reconcile with contemporary medical thinking, but which nonetheless form the basis of a treatment which has been shown to work for some people.
Despite these difficulties, there is enough evidence that positive effects can be obtained, so that medical acupuncture is often used for pain relief and is now covered by many insurance policies.
Acupuncture for low back pain

While many practitioners claim that acupuncture can be effective for all kinds of medical conditions, as a chiropractic clinic our main interest is in the ability of acupuncture to assist in pain relief.
It's still unclear if a broader spectrum of conditions might be treated with acupuncture, but thankfully results from a number of studies do show that acupuncture may help ease types of pain that are often chronic, such as low-back pain, neck pain, and osteoarthritis/knee pain. Some research suggests that it also may help reduce the frequency of tension headaches and prevent migraine headaches[1]. Let's see what the research says:
A 2012 analysis of data on participants in acupuncture studies looked at back and neck pain together and found that actual acupuncture was more helpful than either no acupuncture or simulated acupuncture in reducing pain, suggesting that the approach was effective.[2]
Similarly, a 2010 review by the Agency for Healthcare Research and Quality found that acupuncture did relieve low-back pain immediately after treatment, although its effect was less pronounced over long periods of time[3]. This suggests that acupuncture can pair well with approaches such as chiropractic, were acupuncture can relieve pain in the immediate term, and chiropractic care can address the underlying issues for long term relief.
It isn't just scientific research studies which back acupuncture either  – Clinical practice guidelines issued by the American Pain Society and the American College of Physicians in 2007 recommend acupuncture as one of several drug-free approaches physicians should consider when patients with chronic low-back pain do not respond to self-care approaches (such as heat pads, stretching etc.)[4] and in the UK insurers such as BUPA now recommend acupuncture for conditions such as migraine and to assist with pain relief.
Try acupuncture today!
At Complete Chiropractic, we offer acupuncture in a safe, clean and regulated environment, practiced by qualified staff – given that acupuncture involved the use of needles, a professional environment is an absolute essential.
If you're suffering from low back pain in particular, now may be the time to give acupuncture a go – if you're an existing client, just ask your chiropractor on your next visit. If you're not a client yet, why not take advantage of our new patient special while you still can!
[1] Vickers AJ, Cronin AM, Maschino AC, et al. Acupuncture for chronic pain: individual patient data meta-analysis. Archives of Internal Medicine. 2012;172(19):1444–1453.
[2] Vickers AJ, Cronin AM, Maschino AC, et al. Acupuncture for chronic pain: individual patient data meta-analysis. Archives of Internal Medicine. 2012;172(19):1444–1453.
[3] Berman BM, Langevin HM, Witt CM, et al. Acupuncture for chronic low back pain. New England Journal of Medicine. 2010;363(5):454–461.
[4] Chou R, Qaseem A, Snow V, et al. Diagnosis and treatment of low back pain: a joint clinical practice guideline from the American College of Physicians and the American Pain Society. Annals of Internal Medicine. 2007;147(7):478–491.
---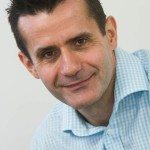 Dr. Paul Irvine is a doctor of chiropractic who graduated in 1994 with a Bachelor of Science degree from the University of NSW and in 1996, attained his Master of Chiropractic degree from Macquarie University in Australia. He practised in North Sydney for 5 years before he left Australia to travel and practise in the UK. He joined Complete Chiropractic in 2003 (est 1999) and took over the clinic in 2007