Dear Clients,
I wanted to take a quick moment to update you on the latest with the clinic, and COVID-19.
I am pleased to report that as things stand the clinic is now open on a "nearly normal" basis. This means we're once again open to patients of any age for both urgent and maintenance care. We're not currently offering Massage, however, and we will still operate slightly reduced opening hours for the time being. Our ambition is to return to a full service profile and normal hours as soon as is possible.
I would like to thank all of our clients for their support during the pandemic, and especially for complying with the changes to our working practices which have been introduced to make the clinic "COVID Secure".  While I appreciate the changes are frustrating in some ways, they are working very well and are allowing us to see as many clients as possible in the safest possible way. I am confident that visiting the clinic is as safe as it possibly can be, and we will continue to monitor any updated guidance and implement changes whenever required to ensure that this remains the case.
With a view to the recent rise in cases, I also wanted to let all of our clients and would-be clients know that our intention is for the clinic to remain open, operating a COVID secure manner going forward – unless we are specifically instructed by the government to close. The current government guidance is for businesses to redouble their efforts to ensure premises are safe to visit, and to remain open – and that's exactly what we will do.
At Complete Chiropractic, we are ensuring that social distancing is in place, have even further increased our cleaning and sanitation practices and will be using all appropriate PPE as per guidance. We're stocked up on hand sanitiser, disinfectants and PPE and ready to look after our clients, old and new, whatever the winter brings.
As a quick reminder, you can review our COVID-19 guidance at this link: https://www.completechiropractic.co.uk/covid-19/
If we make any changes to our policies or guidelines we'll be sure to update you here on our website, as well as by email.
If you have any questions, please don't hesitate to get in touch.
Dr Paul Irvine
---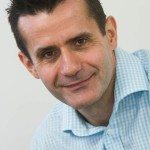 Dr. Paul Irvine is a doctor of chiropractic who graduated in 1994 with a Bachelor of Science degree from the University of NSW and in 1996, attained his Master of Chiropractic degree from Macquarie University in Australia. He practised in North Sydney for 5 years before he left Australia to travel and practise in the UK. He joined Complete Chiropractic in 2003 (est 1999) and took over the clinic in 2007