COMPLETE CHIROPRACTIC IS NOW OPEN
Dear all,
Firstly, let me thank you for your patience during this difficult time – closing the practice was a very difficult decision, and not one which I took lightly! We did however chose to close the practice based on government guidance and with your health in mind. Taking into account the same guidance, we are now confident that the best choice is to re-open for those patients who are at a low risk from COVID-19.
Therefore, in line with Government guidance we would like to announce that we are re-opening our practice to patients who deem themselves to have a medical need for chiropractic care either due to a new or worsening condition or are in need of ongoing care.
'Government's Statutory Instrument  2020 No. 350 The Health Protection (Coronavirus, Restrictions) (England) Regulations 2020, which specifically allowed chiropractors to remain open and included within the definition of a reasonable excuse for travelling during the lockdown a medical need to visit a chiropractor.'
Over the last few weeks, the team and I have been working diligently to perform risk assessments, change working practices and develop new clinic policies which I am now confident will allow us to provide chiropractic care in a safe environment.
Changes to the services we offer are under constant evaluation – our goal is to return, slowly but surely to normal service, as soon as it is safe to do so. For the time being, the following changes to service apply:
All patients contacting us for an appointment are triaged by a clinic team member over the telephone to establish their status (asymptomatic / symptomatic / self-isolating / living with someone symptomatic or self-isolating / have been in contact with anyone symptomatic).
Anyone with COVID-19 symptoms must stay away from the clinic.
A second triage is conducted at the Clinic.
A strict cleaning, sanitation and infection control protocol is adhered to – document available on request.
All team members adhere to government social distancing guidance.
Our Clinic layout has been adapted to maintain social distancing between patients and all team members.
I do ask for your patience with us, this is a learning process for us all and we will gradually increase the clinic hours and staffing levels as is clinically needed. As the situation with Covid-19 evolves we will continue to review all processes within the clinic.
We will continue to follow government guidance along with advice from our regulator and professional association.
If you have any questions at all, please get in touch via the normal means.
---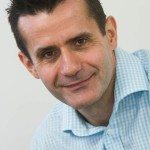 Dr. Paul Irvine is a doctor of chiropractic who graduated in 1994 with a Bachelor of Science degree from the University of NSW and in 1996, attained his Master of Chiropractic degree from Macquarie University in Australia. He practised in North Sydney for 5 years before he left Australia to travel and practise in the UK. He joined Complete Chiropractic in 2003 (est 1999) and took over the clinic in 2007