COVID-19 Continues to be a bight on everyone's life – and here at the clinic were as eager as you are to get back to normal. With spring now not too far away (and hopefully this will mean some kind of improvement) we wanted to take this opportunity to answer a few common questions, and update you about plans for the future.
Are Chiropractors open?
The government has specifically asked chiropractors (and other health services) to remain open during the current lockdown. In doing so, Chiropractors are able to assist in the fight against COVID-19 by:
Providing patient care, particularly when a patient is in pain and needs to seek a consultation.
Offering physiological support to patients as a point of human contact, however brief.
Offering a chiropractic service to key/essential workers, including those in the NHS.
Reducing the musculoskeletal care burden on the NHS, particularly if patients are finding it hard to access these services due to the pandemic.
Complete Chiropractic has remained open throughout the current lockdown, and we will continue to do so as long as it is legally permissible. While we follow all guidance, we are especially attentive to the guiding principles of the GCC, which state that Chiropractors should continue to exercise their professional judgement in determining whether it is appropriate to see patients – the code of conduct states that we must:
put patients' health first, respect them and ensure that you promote their health and welfare at all times.
prioritise patients' health and welfare at all times when carrying out assessments, making referrals or providing or arranging care.
treat patients in a hygienic and safe environment.
Is it safe to visit the Chiropractor?
We have put extensive cleaning and COVID-Secure measures in place to ensure that we maintain a healthy and safe environment, and following from this, it is our judgement that we best serve the first two objectives stated above by remaining open. You can see more information about our COVID-19 measures here.
It is very difficult to estimate how much risk any given activity poses as far as COVID-19 is concerned, not least because transmission depends on the infection rates in any given area – even when we have this information, it is not real-time. As a healthcare provider, and a clinic which depends on the health and wellbeing of our patients to survive, we would not recommend that you visit the clinic unless we believed it safe to do so. Earlier in the pandemic we closed the clinic and remained closed until we were satisfied it was safe to reopen. We continue to revaluate the situation as best we can – at the moment, we feel that visiting the clinic is no more or less of a risk than visiting anywhere else.
Can Chiropractic Treat COVID-19?
The GCC (General Chiropractic Council) has released a statement alongside all of the chiropractic professional associations in the UK and the Royal College of Chiropractors, regarding false claims of the effect of chiropractic treatment on COVID-19. Sadly, some are claiming that Chiropractic can cure or treat COVID-19 – however, there is currently no evidence that this is true. Chiropractic is a fantastic way to promote overall health and wellness but is not known to have any anti-viral properties.  There is an argument to be made that regular chiropractic care could assist your body in staying in the best condition to fight the disease on it own, but a chiropractic adjustment will have no specific effect on COVID.
Are you offering other services?
In line with the guiding principles discussed above, we're currently only offering Chiropractic Adjustments – it's our judgment that the minimal amount of physical contact required for a chiropractic adjustment means the risk is possible to manage with appropriate PPE etc. In the case of services such as sports therapy, massage etc. our view is that this is sadly not possible.
What are your plans to get back to normal?
We're all hoping for an end to COVID-19 this year, and with any luck, the vaccines which are now coming on stream may be the beginning of the end for the disease. It's unclear how the government intend to bring an end to the restrictions around COVID, however, we will work to return to normal business a soon as it is safe to do so, and it is possible within the bounds of the law.
We're well aware that many patients are missing aspects such as massage and sports therapy – expect to see these kinds of services come back as soon as government guidance allows. We're already working on health and safety measures which we can apply to ease these approaches back in safely.
Treatments such as acupuncture are likely to be considered too high risk for quite some time – we do eventually want to return these options, but this will be a longer-term goal.
---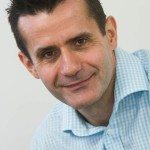 Dr. Paul Irvine is a doctor of chiropractic who graduated in 1994 with a Bachelor of Science degree from the University of NSW and in 1996, attained his Master of Chiropractic degree from Macquarie University in Australia. He practised in North Sydney for 5 years before he left Australia to travel and practise in the UK. He joined Complete Chiropractic in 2003 (est 1999) and took over the clinic in 2007