Happy Christmas to all! Firstly, from all of us here at Complete Chiropractic, thank you for another fantastic year!
We've been thrilled to see so many of you back at the clinic and have life feeling much more normal! As 2022 fades into the distance were already planning exciting new things for 2023, so watch this space!
This year, Complete Chiropractic will be closed from 24th and we'll be back on 3rd January – please feel free to drop us an email or leave us a message while we're off and we'll get back to you as soon as we re-open!
If you're not a client yet, but you'd like to book a consultation using this year's new patient special you'll need to be quick – it runs out on December 31st!
Happy Christmas!!
---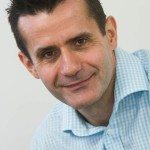 Dr. Paul Irvine is a doctor of chiropractic who graduated in 1994 with a Bachelor of Science degree from the University of NSW and in 1996, attained his Master of Chiropractic degree from Macquarie University in Australia. He practised in North Sydney for 5 years before he left Australia to travel and practise in the UK. He joined Complete Chiropractic in 2003 (est 1999) and took over the clinic in 2007