In so many ways, Christmas is the best time of year – there's presents, decorations and a great excuse to eat all kinds of things we'd usually never allow ourselves. Whether you're celebrating Christmas or a different Holiday, or nothing particular at all this time of year can be great fun… but, somehow it can also be… kind of stressful!
Christmas Stress
Don't worry, feeling stressed about Christmas or in the run-up to the main event doesn't make you a humbug – there are many aspects of the holiday which can certainly make things seem that bit more difficult. Without a doubt, the weather and climate here in the UK are not on your side – fairly lights are lovely, but by now it's totally normal to be feeling pretty sick of the cold and the dark! What's more, there's a lot of pressure to please everyone and deliver a great Christmas for friends and family – even more so if you're a parent. On the flip side, perhaps you don't have the friends or family you might like, and Christmas can sometimes seem to bring that into sharper focus. Bottom line, while Christmas is great there are plenty of legitimate reasons why the holiday season can leave you feeling stressed, tired and burned out.
Stress and the Body
Stress makes us feel ill – but for the most part, stress is a psychological issue, so what's really going on? When you get stressed, your muscles tense, your breathing patterns change, and often, so does the way you move. We often might hunch over, adopt an unusual posture, or just try to overwork muscles which are already tight and sore – changes in your posture alone can lead to neck pain, back pain, shoulder pain, and more – all in response to the stress you're feeling.
Stress also tends to trigger a cycle of pain or dysfunction, and the process is coordinated through your nervous, immune, and musculoskeletal systems. For example, If you're stressed out, you may notice you start to exercise less, which may lead to pain and stiffness, which may bring your mental health down, which may in turn lead to more stress.
Chiropractic and Stress
It's important to point out that Chiropractic is not a treatment for psychological issues, and there's no evidence that Chiropractic can directly reduce stress – where we can help, is with correcting any abnormal movement patterns with gentle, safe, effective, and non-invasive treatments which can reduce some of those physical symptoms. This won't stop you from feeling stressed about legitimate issues, but it can help to break that stress, pain more stress cycle.
For many, a few targeted adjustments to the affected joints can help reset any distorted movement patterns which in turn can make a significant impact on their overall pain levels, mobility, and well-being. In one recent study, researchers observed a measurable improvement in the biomechanical and functional performance in low back pain patients immediately following adjustments. Participants were able to both move and complete tasks more efficiently and freely and with less pain[1]. And, in yet another study, researchers found that chiropractic care was associated with significant improvements in health-related quality of life over time, especially in pain.[2]
How we can help
Unfortunately, we can't make dealing with your in-laws less difficult, but we can help you stay active and free in movement over the holiday. Movement is the best natural "medicine" for bringing down those stress levels and improving the way you move and feel – we all now understand that daily exercise has been shown to lower stress levels, elevate moods, and improve overall health, so removing any physical barriers to undertaking these mood-boosting activities can be a simple but effective step.
Between workout sessions, gentle chiropractic adjustments to the body can help keep you moving well and keep any pains at bay so you can get the daily exercise you need to stay well this holiday season.
There's still time to take advantage of our 2022 new patient special, so why not head over there right now and grab an appointment!
[1] Neurophysiological Effects of Spinal Manipulation. Spine J. 2002.
[2] Posture and Stress. EHAWC. 2011.
---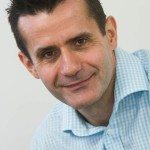 Dr. Paul Irvine is a doctor of chiropractic who graduated in 1994 with a Bachelor of Science degree from the University of NSW and in 1996, attained his Master of Chiropractic degree from Macquarie University in Australia. He practised in North Sydney for 5 years before he left Australia to travel and practise in the UK. He joined Complete Chiropractic in 2003 (est 1999) and took over the clinic in 2007