As we're sure you'll understand, from time to time is necessary for us to adjust our fee structure to remain competitive and adjust for inflation. During the pandemic, we've made every effort to keep prices at the clinic down, however it is now time for us to adjust our pricing slightly. We've kept the increase as small as possible!
This schedule of fees was updated on 15/11/2021. Please remember that fees are payable on the day of treatment, unless you opt for a pre-paid discount treatment plan.
We accept cash, or debit and credit card. We do not charge a credit card processing fee.
Consultations
Initial consultation & Report of Findings               £85
Includes intake questionnaires & detailed medical history, orthopaedic and neurological tests and a chiropractic examination.
Reactivation consultation           
£45
Includes re-assessment, orthopaedic, neurological tests & chiropractic examination
X-Rays
One region         £40
Two or more regions     £80
Digital Copies    £10
Any X-Rays taken are the property of Complete Chiropractic and their safekeeping and maintenance will be in accordance with the current legal requirements.
Adjustments
Adults   £39
Children over 14 & Students       £35
Children under 14            £30
---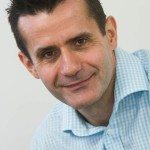 Dr. Paul Irvine is a doctor of chiropractic who graduated in 1994 with a Bachelor of Science degree from the University of NSW and in 1996, attained his Master of Chiropractic degree from Macquarie University in Australia. He practised in North Sydney for 5 years before he left Australia to travel and practise in the UK. He joined Complete Chiropractic in 2003 (est 1999) and took over the clinic in 2007