"what a pain in the neck" – Neck pain is so common today that we've even turned it into a throwaway saying. Many of us sit around the office complaining about "my stiff neck" and especially those of us in physical jobs often gripe about how "my neck is killing me". But at the end of the day, everyone has neck pain, don't they? … and neck pain just comes and goes, doesn't it?
How common is neck pain?

Neck pain is more common today than it once was – this makes sense since today more of us spend our time working at a desk, and (probably more important) spend our time working at a computer, usually in a pretty poor posture. Over the past two decades or so neck pain has become the fourth leading worldwide cause of  disability in our everyday lives[1]. Now, neck pain certainly isn't just associated with desk work – those of us who work in physical professionals are more vulnerable to injuries and strains to the neck – but taking all causes of neck pain together, up to  71% of adults will suffer with neck pain during their lifetime.[2]
The prevalence of neck pain peaks in middle-aged groups during the most productive years of a person's life. The annual incidence of neck pain in the general population varies depending on the definition of neck pain used. In Saskatchewan, Canada, neck pain had an annual incidence of 146 per 1,000 subjects. In South Manchester, the UK, the reported annual neck pain incidence was 179 per 1,000 subjects.[3]
Neck pain comes and goes, doesn't it?
In fact, while most people do view neck pain as a transitory problem, the statistics suggest that the 12-month prevalence of neck pain in adults varies from 30% to 50%.[4] In short, this means if you ignore your neck pain, you have a 0/50 chance of still having the same pain in a years time!  Longer-term studies have not yet shown just how long the average episode of neck pain will last, but we can say that neck pain is a chronic and recurring condition, with more than one-third of the population suffering from persistent neck pain annually[5].
What happens if I ignore neck pain?
Despite the fact that neck pain rarely goes away on its own, many people simply choose to live with it, thinking it's a natural part of life. While this obviously isn't true, and you can quickly treat neck pain with chiropractic care, what we often forget is that very often neck pain don't just persist – it often gets worse, and is even an indicator for overall poor physical health.
Health-related quality of life (HRQoL) is a concept used in health research to determine the impact of a disease on individuals and can help inform researchers, clinicians, and health policymakers. Health-related quality of life measuring tools incorporate physical, mental, and social well-being factors rather than just defining health as the absence of disease[6].
A recent study[7] looked at 1,100 neck pain patients and tried to understand the way that their neck pain impacted them over the longer term. The study showed a link between neck pain and physical HRQoL after adjusting for age, education, arthritis and the presence of associated conditions, such as low back pain Compared with participants without neck pain those with mild, intense or disabling pain all had a worse score for physical HRQoL at a 6 month follow up. While the study did not suggest a direct link between neck pain and mental HRQoL, it did, therefore, conclude that neck pain has a negative impact on the overall quality of life.
Treating neck pain
Probably the worst thing about neck pain is that so many of us struggle with it, but in fact, it can be straightforward to treat!
Chiropractors are best known for manual treatments  such as spinal manipulation, where the chiropractor uses gentle manipulation with their hands to free stiff or restricted joints, but many chiropractors also use other techniques such as certain types of acupuncture, electrotherapy, stretching exercises and rehabilitation, all of which form part of an effective way to deal with beck pain. What's more, a chiropractor can also often suggest what may have caused your neck pain in the first instance and can often be able to lifestyle advice to help prevent that pain reoccurring.
[1] Vos T, Flaxman AD, Naghavi M, Lozano R, Michaud C, et al.: Years Lived with Disability (YLDs) for 1160 Sequelae of 289 Diseases and Injuries 1990-2010: A Systematic Analysis for the Global Burden of Disease Study 2010 Lancet. 2012 (Dec 15); 380 (9859): 2163–2196
[2] Cote P, Cassidy JD, Carroll LJ. The Saskatchewan health and back pain survey. The prevalence of neck pain and related disability in Saskatchewan adults. Spine 1998;23:1689–98.
[3] Hogg-Johnson, S, van der Velde, G, Carroll, LJ et al. The Burden and Determinants of Neck Pain in the General Population: Results of the Bone and Joint Decade 2000–2010 Task Force
on Neck Pain and Its Associated Disorders Spine (Phila Pa 1976). 2008 (Feb 15); 33 (4 Suppl): S39–51
[4] Ibid.
[5] Cote P, Cassidy JD, Carroll LJ, Kristman V. The annual incidence and course of neck pain in the general population: a population-based cohort study. Pain 2004;112:267–73.
[6] Carlesso LC, Walton DM, MacDermid JC. Reflecting on whiplash associated disorders through a QoL lens: an option to advance practice and research. Disabil Rehabil 2012;34:1131–9.
[7] Paul S. Nolet, DC, MS, MPHa, et al. Is Neck Pain Associated with Worse Health-related Quality of Life 6 Months Later? A Population-based Cohort Study Spine J. 2015 (Apr 1);   15 (4):   675–684
---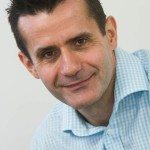 Dr. Paul Irvine is a doctor of chiropractic who graduated in 1994 with a Bachelor of Science degree from the University of NSW and in 1996, attained his Master of Chiropractic degree from Macquarie University in Australia. He practised in North Sydney for 5 years before he left Australia to travel and practise in the UK. He joined Complete Chiropractic in 2003 (est 1999) and took over the clinic in 2007