In the UK, we benefit from one of the new publicly funded and free at the point of use healthcare systems in the world – and, despite headlines about waiting times, the care that you receive is without doubt some of the best in the world. The problem is that the NHS doesn't provide all the services you might want, and many people are shocked to learn that Chiropractic care is not widely available – so where do we stand with Chiropractic on the NHS today?
Is Chiropractic available through the NHS now?
Several years ago, the answer to this question was no – since the NHS considers chiropractic to be a complementary treatment, rather than a medical one, it was not covered under the NHS. Today however, the picture is more complex.  In recent years, there has been a growing recognition that Musculoskeletal disorders place a heavy burden on the NHS, and further, that many common musculoskeletal issues can be treated early, thereby avoiding the need for expensive treatment or surgery once the problem has become a major impediment to normal life.
Gradually, it's becoming clear that frequent small interventions are the best way to manage common issues such as back ain and postural problems – issues which are only going to become more common as more and more of us begun to work at a desk with a computer. For now, its still the case that treatment for back pain on the NHS tends to consist of pain killers from the GP, or more serious treatment though hospital outpatient departments – but this is likely to change. Recently, the Department of Health accounted an extension to the choice of provider of Musculoskeletal (MSK) services for back and neck pain, underpinned by the principles of extending patient choice, driving up quality, reducing cost and enabling innovation – we take this, as well as several successful pilot schemes where chiropractic has been provided via the NHS, as a good sign.
Chiropractors are well placed to deliver high quality evidence-based care for back and neck pain, as has already been illustrated by the highly successful, award-winning service in the North East Essex NHS Trust.  For now – patients wishing to find out if chiropractic care is available through the NHS in their area should talk to their GP, as these choices are dependant upon your local NHS trust, but there are now more then ever areas around the country where you can access some amount of chiropractic through the NHS.
Will Chiropractic be available through the NHS in the future?
No one has a crystal ball – but the moves to trial chiropractic in some areas are certainly encouraging. Outside the UK too, people are beginning to look in more detail at the benefits chiropractic can offer – not just for patients, but also for medical providers.  One recent study[1] from the US examined the models which public health officials actually use to calculate the potential benefit of providing a given treatment – the study itself was complex in nature – being an analysis of the analytical model used to project potential cost savings, however, what's important to note here was that the findings suggested that, with all things taken into account:
(1) chiropractic care provides better outcomes at a lower cost,
(2) chiropractic treatment and care leads to a reduction in the cost of spinal surgery, and
(3) chiropractic care leads to cost savings from reduced use and abuse of opioid prescription drugs.
Obviously, we're biased on this one – but we do think that, eventually, chiropractic will become more widely available on the NHS, how long this will take is another question.
What's the best way to get Chiropractic care right now?
Whether you're lucky enough to live in an area where chiropractic is available on the NHS or not,  getting a referral for the chiropractor (Even with private healthcare) is going to take some time – If you're in pain and need an urgent appointment, its often best to book with us directly and see a chiropractor as soon as possible. Most patients have their most severe pain significantly reduced within a few visits, so one option is always to have some fast "emergency" treatment, then look at your best option for longer-term improvement.
When it's not a burning emergency, If you are in an NHS chiropractic area, you can get a referral through your GP – often they will ask you to try painkillers first, and wait a certain period of time, after which, you'll be referred to a chiropractor.
The simplest and most common way to access chiropractic treatment is of course as a private patient. While it's true that this means footing the bill yourself, you are often able to benefit from discounts and special offers as an individual. At complete chiropractic, we offer a new patient special as well as discounts on treatment packages.
The other most common way of accessing care is through a private health insurance policy. If you have private health, either as a personal arrangement or as part of a company policy, it's well worth asking if the policy covers chiropractic. Many private policies today explicitly include a certain number of hours of therapy such as chiropractic as standard, and others will be happy to fund your treatment if it's clinically indicated.  At Complete Chiropractic, we work with many private insurance providers.
One other thing to keep in mind if you have health insurance is your excess, and the kind of treatment you need –  if you've had chiropractic treatment before, or are simply looking for a session every now and then to keep everything in tip-top shape, it may still be cheaper to buy a small block of sessions directly, rather than paying your insurance excess. Please do feel free to ask us about this, we're very happy to help you work out the most cost-effective way to access the care you need!
[1] John R. McGowan, PhD, Leonard Suiter, DC, FICC, Cost-Efficiency and Effectiveness of Including Doctors of Chiropractic to Offer Treatment Under Medicaid:
A Critical Appraisal of Missouri Inclusion of Chiropractic Under Missouri Medicaid, Journal of Chiropractic Humanities 2019 (Dec 10)
---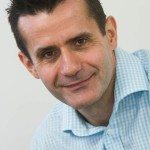 Dr. Paul Irvine is a doctor of chiropractic who graduated in 1994 with a Bachelor of Science degree from the University of NSW and in 1996, attained his Master of Chiropractic degree from Macquarie University in Australia. He practised in North Sydney for 5 years before he left Australia to travel and practise in the UK. He joined Complete Chiropractic in 2003 (est 1999) and took over the clinic in 2007