For some time, the negative health consequences of smoking have been all too clear – with many smokers now actively wanting to quit. There were estimated to be around 474 thousand hospital admissions attributable to smoking in 2015/16, which was an increase from 458 thousand in 2005/06. There were estimated to be around 79 thousand deaths attributable to smoking in 2015, which represents 16 per cent of all deaths.[1]Despite these figures, quitting is a tough thing to do for many people, so that today we're always looking for new and effective ways to go smoke-free. New research suggests that chiropractic treatment might also help patients quit smoking – lets look at the research.
Doctors of chiropractic support quitting
National guidelines recommend that all health care providers should advise smoking patients about the importance of tobacco cessation, this includes Doctors of Chiropractic, who often see their patients more often the a medical doctor today. Since Smoking is also a risk factor for low back pain, and more than 30% of a typical chiropractic practice consists of patients with low back pain[2] helping patients to kick the habit is something that all chiropractors should aspire to. In fact, The World Federation of Chiropractic began a Chiropractors Against Tobacco campaign in 2003 and recommends that doctors of chiropractic routinely inquire of their patients about smoking and the presence of smokers in their environment.[3] Research backing up this approach[4] has shown that found that private practitioner chiropractors could deliver effective smoking cessation counselling to their patients.
In this sense, Chiropractors have long been a part of the drive to help more people quit smoking, but recent research has suggested that the Spinal manipulation offered by chiropractors may also potentially support smoking cessation by reducing the severity of the anxiety and withdrawal symptoms which are associated with quitting.[5]
New research
A recent pilot study seeking to investigate chiropractic treatment as part of a quit smoking program has shown encouraging results[6]. The study conducted in the US aimed to test the feasibility of the combination of chiropractic care and traditional stop smoking counselling against the normal counselling approach alone.
10 participants were recruited were decided into two groups. To qualify for the study, participants had to be chronic smokers (average 19.3 cigarettes per day for 20.3 years). Both treatment groups received a standard counselling program for smoking cessation. Two sessions with a smoking cessation counsellor trainer based on the Treating Tobacco Use and Dependence guidelines were held for clinicians before the start of the trial.[7]
The smoking cessation counselling program for the study participants consisted of 5 sessions over an 8-week period. The clinicians were given a set of worksheets with instructions to be followed for each counselling session but were also instructed not to provide any counselling if a participant visit was for any other reason than one of the scheduled counselling sessions.
Participants in the trial group received smoking cessation counselling and a course of Spinal Manipulation. Spinal manipulation treatments were delivered twice a week during the first 4 weeks of the study and then once a week during the following 4 weeks. When the participant was due for a counselling session, both therapies were delivered during the same visit by the same practitioner.
The kind of spinal manipulation used was left up to the judgement of the chiropractors involved in the study, who made clinical judgements as to which areas of the spine to manipulate and what technique to use based on normal chiropractic treatment guidelines
The results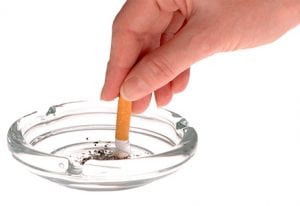 While it is important to remember that this was a small-scale study, designed to test the initial hypothesis, the results were encouraging.
The participants in the chiropractic treatment group had a good response to an 8-week program of combined smoking cessation counselling and spinal manipulation. By the end of the study period, 50% of the counselling plus chiropractic group participants reported at least 7 consecutive days of complete smoking cessation.
The results of this study compare favourably to the 28.4% abstinence rate achieved by following standard tobacco cessation counselling guidelines.[8]  An analysis conducted by Stead et al[9]  has previously suggested that on average, about 15% of participants in a range of counselling-based stop smoking trials were tobacco abstinent at the last data collection point. Most of the included studies had last data collection points at 6 to 12 months, which was longer than the two months from this study – however, the results are still strongly suggestive of a positive link.
So, can chiropractic treatment help you stop smoking?
Although this study was only small scale, it provides an excellent template for future research, which will hopefully be available soon. For now, the research presents some good preliminary evidence that combining these therapies may be more effective than counselling alone. The mechanism of this possible effect remains unclear, although the speculation is that the chiropractic treatment may help with reducing the withdrawal symptoms which usually occur by helping to relieve anxiety and support the nervous system[10].
Without doubt, however, the study demonstrates that chiropractors can be effective in supporting a quit smoking program overall, given even some basic stop smoking training. This fact is probably attributable to the all-round approach which chiropractors favour in terms of treatment – when you come to see us at complete chiropractic, we want to get to know you a person so that we can help you develop all areas of your health.
[1] Statistics on Smoking, England – 2017 (Available online : http://webarchive.nationalarchives.gov.uk/20180328135544/http://digital.nhs.uk/catalogue/PUB24228 )
[2] Johnson C., Rubinstein S.M., Côté P. Chiropractic care and public health: answering difficult questions about safety, care through the lifespan, and community action. J Manip Phys Ther. 2012;35:493–513. [PubMed]
[3] World Federation of Chiropractic Chiropractors against tobacco. https://www.wfc.org/website/index.php?option=com_content&view=article&id=91%3Achiropractors-against-tobacco&catid=63%3Achiropractors-against-tobacco&Itemid=89&lang=en Available at: [Accessed August 5, 2014]
[4] Gordon J.S., Istvan J., Haas M. Tobacco cessation via doctors of chiropractic: results of a feasibility study. Nicotine Tob Res. 2010;12(3):305–308. [PubMed]
[5] Williams N.H., Hendry M., Lewis R., Russell I., Westmorland A., Wilkinson C. Psychological response in spinal manipulation (PRISM): a systematic review of psychological outcomes in randomised controlled trials. Compl Ther Med. 2007;15(4):271–283. [PubMed]
[6] Kevin A. Rose, DC, MPH,a,⁎ Anupama Kizhakkeveettil, MAOM, PhD,a Gena E. Kadar, DC, CNS,a and Mark Losack, DCb Combining Spinal Manipulation With Standard Counseling for Tobacco Cessation: Results of a Feasibility Randomized Clinical Trial J Chiropr Med. 2017 Mar; 16(1): 41–48.
[7] Kevin A. Rose, DC, MPH,a,⁎ Anupama Kizhakkeveettil, MAOM, PhD,a Gena E. Kadar, DC, CNS,a and Mark Losack, DCb Combining Spinal Manipulation With Standard Counseling for Tobacco Cessation: Results of a Feasibility Randomized Clinical Trial J Chiropr Med. 2017 Mar; 16(1): 41–48.
[8] Fiore M.C., Jaén C.R., Baker T.B. U.S. Department of Health and Human Services. Public Health Service; Rockville, MD: 2008. Treating Tobacco Use and Dependence: 2008 Update. Clinical Practice Guideline.
[9] Stead L.F., Koilpillai P., Fanshawe T.R., Lancaster T. Combined pharmacotherapy and behavioural interventions for smoking cessation. Cochrane Database Syst Rev. 2016;3 [PubMed]
[10] Welch A., Boone R. Sympathetic and parasympathetic responses to specific diversified adjustments to chiropractic vertebral subluxations of the cervical and thoracic spine. J Chiro Med. 2008;7(3):86–93. [PMC free article] [PubMed]
---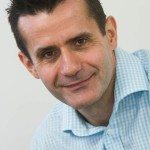 Dr. Paul Irvine is a doctor of chiropractic who graduated in 1994 with a Bachelor of Science degree from the University of NSW and in 1996, attained his Master of Chiropractic degree from Macquarie University in Australia. He practised in North Sydney for 5 years before he left Australia to travel and practise in the UK. He joined Complete Chiropractic in 2003 (est 1999) and took over the clinic in 2007