It's sunny out and that means it's time to get active – even better, most outdoor activities are now allowed again (even if there's still some restrictions on numbers), meaning that for many of us it's finally possible to return to the sports and activities we love. Perhaps though, you've gotten a bit stiff, a bit rusty and a bit well, flat, during lockdown – can an adjustment give you back your edge?
Chiropractors are on the top teams!
It's no secret that chiropractors are now a regular feature on the staff of many top-level sportspeople, either solo players, or team participants – it doesn't matter what your game is, we all need to move as well as possible in order to excel. The more stress your game exerts on the spine too, the greater the argument for regular chiropractic care. Take golf as just one example – while not a high impact sport, it's one that is especially demanding on the spine, requiring an awful lot of the kind of twisting and extension which we normally advise patients to approach with caution. Is this motion less dangerous for pro golfers? – Nope, they're just regular visitors to their chiropractor!  According to Dr Tom La Fountain, a chiropractor who tours with the PGA, 70 to 75 per cent of the athletes on the tour are under regular chiropractic care.
This is just one example – core to all sports and activities is freedom of movement – and this, in essence, is exactly what chiropractors specialise in. We can help not only to address injury but also to optimise and improve your overall ease and quality of movement, which can translate to an actual improvement in performance, rather than just recovery when you're injured.
Historically, the medical staff of pro sports teams focused primarily on helping athletes recover from injuries more so than improving their performance – that was left to the coaches. No doubt, coaches are well-positioned to help a player work on the technical aspects of their game – but are they qualified to optimise physical health?
Chiropractors can therefore provide a unique bridge between the player, coach, and medical team by focusing on injury prevention, mobility, and, yes, performance. In fact, research shows how spinal adjustments can influence the brain, spinal cord, and even muscle strength.
Critically for sports performance, studies suggest that chiropractic adjustments have specific benefits which include:
How does this apply to me?
While you might not be a pro-level athlete, the great news is that you can get exactly the same benefits from chiropractic – whether you're a weekend warrior, dedicated amateur, semi-pro, or, indeed even a full-time sports personality. We all have a spine, and all spines work (pretty much) the same way.  Being proactive by working with a chiropractor, whether you're in pain or not, is, therefore, a smart idea for athletes of all ability levels.
The kind of help we can offer at Complete Chiropractic also goes beyond just adjustments – through our practice of the advanced technique known as chiropractic biophysics, we're especially well-positioned to optimise your game by assisting with assessing your movement patterns, making adjustments where necessary, and helping you craft an at-home exercise plan to support your spine both during, and after the game.
If your game needs a bit of a boost this season, get in touch – we'd love to help you have your best year ever!
[1] The Impact of Spinal Manipulation on Cortical Drive. Brain Sciences. 2017.
[2] The Effects of Chiropractic Spinal Manipulation. Scientific Reports. 2019.
[3] Neurophysiological Effects of Spinal Manipulation. Spine Journal. 2002.
[4] Effects of Chiropractic Care on Strength, Balance, and Endurance. Journal of Alternative and Complementary Medicine. 2020.
.
---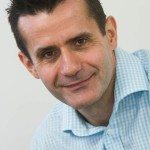 Dr. Paul Irvine is a doctor of chiropractic who graduated in 1994 with a Bachelor of Science degree from the University of NSW and in 1996, attained his Master of Chiropractic degree from Macquarie University in Australia. He practised in North Sydney for 5 years before he left Australia to travel and practise in the UK. He joined Complete Chiropractic in 2003 (est 1999) and took over the clinic in 2007