We've been recommending Chiropractic to people who are unwell for many years.  As a chiropractic patient myself, my own chiropractor has always said, don't stay away if you're feeling run down – get here on the double!  Whilst we try to stay well through chiropractic adjustments, exercise, diet and balanced emotional stress, the fact is that every now and again we feel unwell.  The research paper below shows the link between the nervous system and immune function.  The message is simple – look after the spine which houses and protects the nervous system and improve your immune function.  Chiropractic can help you stay well and when you're feeling run down, get well quicker.
A paper published in 1987 found a connection between the nervous system and the immune system through endocrine channels. Dr. Felton and his team of researchers reported that "the neurotransmitter norepinephrine is present in sympathetic nerve fibers that innervate lymphoid organs and act on the spleen." The authors proposed that norepinephrine in lymphoid organs plays a significant role in the regulation of the immune system. They stated:
"Stressful conditions lead to altered measures of immune function, and altered susceptibility to a variety of diseases. Many stimuli, which primarily act on the central nervous system, can profoundly alter immune responses. The two routes available to the central nervous system are neuroendocrine channels and autonomic nerve channels."
Thus the immune system can be affected by the nerve system through the connections with the endocrine and the autonomic nervous system.
Felton DL, Felton SY, Belonged DL, et al. "Noradrenergic sympathetic neural interactions with the immune system: structure and function." Immunol Rev. 1987 Dec;100:225-60.
---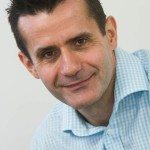 Dr. Paul Irvine is a doctor of chiropractic who graduated in 1994 with a Bachelor of Science degree from the University of NSW and in 1996, attained his Master of Chiropractic degree from Macquarie University in Australia. He practised in North Sydney for 5 years before he left Australia to travel and practise in the UK. He joined Complete Chiropractic in 2003 (est 1999) and took over the clinic in 2007