Despite all the disruption and consternation, it looks like over the next few weeks the majority of our children will be getting back to school. While this is surely a good thing for their long term health and development, parents are now facing the challenge of sending their children back to school without the usual time to prepare – since most parents would rather be "over-prepared" rather than "under-prepared" we're already seeing a lot of children out and about with heavily overloaded backpacks – which, I have to report, can be a real pain in the back! This week, let's look at how we can lighten the load on our children.
Do children suffer from back pain?
In the UK in particular, back pain is widely accepted as "part of getting older" (it doesn't have to be!)  – because of this, we tend to associate back pain more with adults and less with children, but in actual fact, back pain is common amongst your younger population. There have been a wide variety of estimates as to the severity of the spinal pain problem among younger people – while there's some debate about the numbers, what is known for sure is that spinal pain often presents early in life, and the prevalence then increases rapidly during adolescence to reach adult levels at the age of 18 years.[1]
One meta-study from 2013 suggested a rate of low back pain among adolescents aged 9–18 years of about 12% at any given moment, whereas the number who would experience an episode of pain during a 12 month period was 34%.[2]  It's important to note that this headline figure is an average, however – and the studies used in this broad-spectrum analysis showed great variation in the estimates of prevalence.
For example, estimates from the Nordic countries showed a weekly occurrence of spinal pain in young people at around 20%[3], and a small Danish study showed a lifetime prevalence of spinal pain of 86% in a population of adolescents aged 11–13 years, with neck pain being the most prevalent.[4]
Do backpacks cause back pain?
While you might think you're helping your child "be ready for anything" with their heavily loaded rucksack, researchers have also found that carrying heavy backpacks increases the risk of back pain in children by a whopping 50% – a huge number for a risk which is entirely avoidable.
You may have noticed that your child struggles to get it on in the morning or may even need help to pull the straps together enough to click the buckle. What's more, researchers and healthcare organizations are growing more concerned about the effects of this extra weight on your child's developing spine over the longer term.[5]
Today, It's estimated that over 60% of children routinely carry backpacks that weigh more than 10% of their body weight, while some children regularly go out the door carrying almost their whole weight in additional load. Carrying that much is the kind of task we might usually expect of soldiers or firefighters who train specifically for the task – but not from children!
Most experts agree that a backpack shouldn't weigh more than 10% of the child's body weight. Backpacks that are too heavy can lead to back or neck pain, as well as poor posture – this coupled with the new (ish) phenomenon that is "text neck" is unsurprisingly leading to a higher than ever percentage of young people suffering from back pain, and posture problems.
How you can help
The trick is simply to reduce the load on your child – and there are some clever ways to do this.
Consider Ergonomics: Select an appropriately sized backpack and try to select one which has some "room" for your child to grow into. It shouldn't be significantly wider than their torso or sit more than 4 inches below their waist, but equally do not choose one where the straps are too tight.
Fit: Use both shoulder straps to balance the weight and ensure that they are snug so the backpack doesn't hang low. Carrying a rucksack on only one shoulder puts an asymmetrical load on the spine which could cause problems.
Packing: Teach your child to place the heaviest items towards the bottom of the backpack and use all the compartments to distribute the load.
Lockers: If available, take up the opportunity to get your child a locker at school, so that only essential items need be carried each day. If this facility is available, consider leaving heavy items such as textbooks and sports equipment at school unless needed at home.
Go digital: Whenever possible, switch to digital textbooks and, if the school won't provide them, consider doing this yourself. Purchasing your child a Kindle or similar e-reader (the latest and greatest version is not necessary!) can reduce the load they need to carry more than anything else.
Water: Water is one of the heaviest items in most backpacks – if fresh clean water is available at school, consider sending your child with a small supply, plus extra bottles to fill as required.
My child already has back pain!
If you child is complaining of back pain, don't brush it off or ignore it – the statistics are very clear, young people do suffer from back pain, and in a small number of cases, the pain may also be a sign of a more serious (but treatable) condition, such as scoliosis. Girls, in particular, should be seen by a specialist if they are experiencing unexplained back pain due to the risk of scoliosis in this age bracket.
The good news is that Chiropractic care can quickly and painlessly treat back pain in children and young people, and through postural optimisation and maintenance using techniques such as Chiropractic biophysics, its possible to keep back pain at bay.
At Complete Chiropractic we offer a discount for children, as well as full-time students – so if back pain is getting you down, make the clinic your next stop!
[1] Dunn KM, Hestbaek L, Cassidy JD (2013) Low back pain across the life course. Best Pract Res Clin Rheumatol 27(5):591–600
[2] Calvo-Munoz I, Gomez-Conesa A, Sanchez-Meca J (2013)  Prevalence of Low Back Pain in Children and Adolescents: A Meta-analysis  BMC Pediatr. 2013 (Jan 26); 13: 14
[3] Torsheim T, Eriksson L, Schnohr CW, Hansen F, Bjarnason T, Valimaa R (2010)
Screen-based activities and physical complaints among adolescents from the Nordic countries.
BMC Public Health 10:324
[4] Aartun E, Hartvigsen J, Wedderkopp N, Hestbaek L (2014)  Spinal Pain in Adolescents: Prevalence, Incidence, and Course:
A School-based Two-year Prospective Cohort Study in 1,300 Danes Aged 11-13
BMC Musculoskelet Disord. 2014 (May 29); 15: 187
[5] Backpack Safety: It's time to lighten the load. National Safety Council. 2020.
---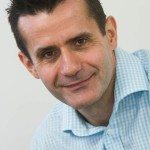 Dr. Paul Irvine is a doctor of chiropractic who graduated in 1994 with a Bachelor of Science degree from the University of NSW and in 1996, attained his Master of Chiropractic degree from Macquarie University in Australia. He practised in North Sydney for 5 years before he left Australia to travel and practise in the UK. He joined Complete Chiropractic in 2003 (est 1999) and took over the clinic in 2007