Summer is almost over (Although were keeping our fingers crossed for a few more good weeks!) and it will soon be time for the kids to head back to school. Whether its back to the old routine or moving up to something bigger, one of the best ways to give your kids a head start is to ensure they are getting proper fuel for their day – so this week, let's take a look at optimum nutrition for kids at school.
As chiropractic clinic, we always encourage our patients to focus on developing a healthy lifestyle across the board – but getting nutrition right is probably one of the simplest and most effective steps you can take. While choosing heathier options isn't always easy (especially for kids) a few small changes now will quickly become a habit and can have a real long-term impact.
Choose the best bread

Research shows that whole grains have a role in decreasing the risk of heart disease and some cancers, particularly bowel cancer. Whole grain breads are therefore a great way to go. As an added extra, most whole grain breads also contain less preservatives and additives than white bread and are far more filling.
If whole grain isn't quite your children's thing, a fortified product would be the next best bet – a quality fortified or "half and half" style bread can still deliver many of the benefits of wholegrain with a taste and texture closer to white – do check the label though, as many "fortified," "wheat" and "grain" breads contain only negligible amounts of whole grain.
Don't fear fat
We all need a balanced of healthy fats in our diets – while we would like to avoid unhealthy fats, especially trans fats, a small amount of these kinds of fats will always find its way into the diet. Sometimes, a bit of what you fancy does you good – and often it might actually be a better nutritional choice.
Mayonnaise, for example is traditionally almost 100 percent fat – however, there are several healthier versions to choose from. For example, egg-free canola oil mayonnaise tastes fantastic and, while still high in fat, it's low in the artery-clogging saturated variety. If substitutes aren't your thing the real oringial might be a safer choice – many alternative products such as "light" mayonnaise can contain nearly  three times the sodium of their traditional counterparts. Many lighter versions may also be loaded with questionable fat substitutes and additives that can pose subsequent health problems.
Add Almonds
With the obvious exception of children who suffer from a nut allergy, getting more nuts into the diet is a great way to incorporate those healthy fats. While most nuts contain a good balance of healthy and unhealthy fats, almonds go one step further and contribute to lower total cholesterol levels and LDL ("bad") cholesterol levels in the blood[1].
And what about peanut butter? – Peanut butter is also a great choice but be careful which product you choose – with many different peanut butters on the market many contain added sugar and have a higher level of trans-fatty acids or hydrogenated oils.
Whole nuts are probably even better for your kids in the long run – a study has shown that whole Almonds, for example, do a better job at reducing cholesterol than almond butter, and almond butter was already highly effective![2].
Focus on fruit
When it comes to healthy snacks, fruits are king – almost any fruit will provide a burst of healthy energy and a host of valuable nutrients.  Some fruits, like grapes or blueberries are also powerful antioxidants – just make sure to select seedless varieties with smaller children. For convenience purposes, you might want to avoid very juicy fruit which needs cut or peeled – like oranges. Looking for vitamin C? Try blueberries, they actually contain more than oranges!
How about fruit jam? While many jams contain a great deal of added sugar, natural varieties without additives are available – be sure to check the label!
A variety of Veg

It's notoriously difficult to get some children to eat their veg, but some options are much more popular and can deliver a great nutritional bang for your buck. Carrots, for example are colourful, nutritious and they satisfy that all-important "crunch factor"  – but most importantly, carrots are rich in the antioxidant known as beta-carotene: a great immune booster that also protects against heart disease and numerous cancers – including those affecting the lungs, bladder, breasts, oesophagus and stomach. Are raw carrots too much of a stretch? Try carrot fries!
Celery is another easy option – rich in fibre, celery is an excellent source of potassium, along with beta-carotene, vitamin C, calcium and iron.
Perhaps best fun of all are cherry tomatoes – these miniatures of the larger versions, make a terrific lunchtime treat. High on the antioxidant list, tomatoes are credited with warding off some types of cancer and boosting immunity. What's more, the average tomato has only 35 calories and is a good source of vitamin C and folic acid – essential for cell growth and reproduction.
Sometimes we like sugar!
While we hear much talk today of the need to reduce sugar in our diets, there are times when a high sugar treat might be just the right thing. Especially if you child likes to participate in sports after school, you can be doing just the right thing by providing a quick pre-game chocolate snack. The issue with these kinds of treats is usually the fact that the high number of calories they contain dot get burned off – but right before a game, a run or a swim a sugar boost can be just right!
[1] J Am Coll Nutr 1998;17:285-90
[2] J Am Coll Nutr 2003;22: 195-200
---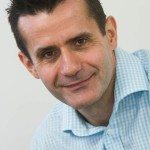 Dr. Paul Irvine is a doctor of chiropractic who graduated in 1994 with a Bachelor of Science degree from the University of NSW and in 1996, attained his Master of Chiropractic degree from Macquarie University in Australia. He practised in North Sydney for 5 years before he left Australia to travel and practise in the UK. He joined Complete Chiropractic in 2003 (est 1999) and took over the clinic in 2007