Christmas is over and the new year has begun…it's a great opportunity for a fresh start, but it's also the end of the excuses when it comes to our diets! For many of us January means a new diet as well as a new start – this week, we look at some awesome low calorie foods which leave you feeling full, but can help to shift that extra Christmas weight.
Low calorie foods
Lowering your calorie intake isn't the only important aspect of a weight loss plan – yes, you need to eat less than you burn, however you also need to ensure that you're still getting all the vitamins and minerals you need. Therefore, it's important to fill up on fruits and vegetables which are low calorie, and help you hit those nutrient goals. Thankfully, many fruits and vegetables are naturally high in vitamins and minerals – so that's a win-win!
The problem is, many of us enjoy aspects of food which aren't especially common in many of the foods we traditionally associate with dieting. Sweet, crunchy or fatty tastes are less common, leaving many people feeling more psychologically exhausted with a "boring" set of meals than anything else. So, let's talk about some foods which can help you hit those goals and address some of those cravings.
Strawberries
Strawberries are low in calories, but also sweet tasting – about 49 calories per cup.
Many weight loss diets feel unappealing to us because they lack sweet ingredients which add flavour to our meals – strawberries are a perfect fruit to blend into a protein shake, pancake or fruit salad. Eaten alone, they're a great option for "hitting the spot" for those with a sweet tooth!
Popcorn (air-popped) 
At 31 calories per cup, popcorn is one of the lowest calorie ways to enjoy some of the aspects of "snack" food we often enjoy – crunchy and salty (skip the buttery kind I'm afraid!) popcorn is a great way to beat cravings for crisps and crackers. Popcorn is also incredibly easy to make (just throw it in the microwave!) so it's readily at hand with very little more preparation than the crisps were all trying to avoid.
Pork tenderloin 
If you're a meat eater, dieting can often mean giving up some aspects of meat that you most enjoy. At 92 calories per 3 oz, Pork tenderloin is relatively low in calories but high in protein, B6, thiamine, riboflavin, and more.
It's also perfect for the grill, or the oven and pairs well with both fruits and vegetables to allow you to create meals which look and feel as filling as Christmas dinner (but without all the extra fat!)
Semi-skim mozzarella
Cheese is a soft spot for many of us, and the lack of it can be a real downer when dieting – don't worry though, you have options!  At 71 calories per 1 oz, semi-skimmed mozzarella is one of the lowest calorie options which still hits the spot for cheese lovers. Mozzarella has protein and calcium without much unnecessary fat – you might not be able to eat as much as you may want to, but a low-fat cheese option is a good way to enjoy what you like how you like it, without comprising on your goals.
Cinnamon
Cinnamon is one of those tastes that we associate with all things sweet and tasty – but did you know that Cinnamon has been shown in studies to help burn fat? At just 6 calories per 1 tsp it's incredibly low in calories and also high in antioxidants. You can add cinnamon to smoothies, desserts, baked goods, oats – in fact, just about anything!
Don't forget to exercise
While diet is often said to be better than 80% of the results you'll see when dieting, it's critical t pair diet with healthy exercise to both increase your health and get your body feeling stronger and fitter. Building muscle is an excellent way to speed your weight loss and prevent the weight from coming back, since muscle requires calories to maintain, raising the amount you burn each week. We'll take a look at some exercise tips next week!
Need help?
If you're trying to start out the new year with a diet and exercise regime, look no further than Complete Chiropractic for advice, guidance and a personalised health and exercise regime designed to help you get fitter faster and reduce pain along the way. Why not take advantage of our new patient special and see how we can help you!
---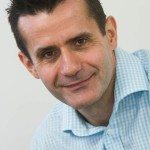 Dr. Paul Irvine is a doctor of chiropractic who graduated in 1994 with a Bachelor of Science degree from the University of NSW and in 1996, attained his Master of Chiropractic degree from Macquarie University in Australia. He practised in North Sydney for 5 years before he left Australia to travel and practise in the UK. He joined Complete Chiropractic in 2003 (est 1999) and took over the clinic in 2007