Are you in pain?
Give us just 45 minutes, and I

Will

put you on the path back to health.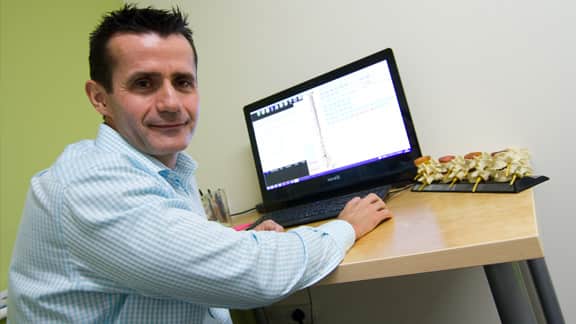 Hi there – I'm Dr Paul Irvine the director of Complete Chiropractic.  You've probably found this page because you're suffering with unresolved pain – just like millions of other people nationwide, you're struggling to find a way to cope with lower or mid back pain, with sciatic pain or with the results of a recent injury of strain. By now, you're probably taking over the counter medications, or perhaps prescription drugs to try control the pain and maybe your life seems like little more than a journey from one dose of medication to the next.  It's a bad place to be – I know it!
Don't worry, there's

good news!

– Give me just

5 minutes

of your time right now – keep reading, and I'll point you on the path to recovery…
We're going to end your pain, not cover it up!
You may or may not have heard about Chiropractic care, and you can look round this website to learn a lot more about it – all you really need to know right now is that my job is to help hundreds of people form Chelmsford and the surrounding areas overcome their pain each year. You see, Chiropractic care doesn't work like the traditional medical approach – I'm not interested in covering up your pain, I'm interested in eliminating it.
But I've had pain for years!
That's too good to be true Paul… I've had my pain for years and nothing has worked! We hear this all the time, and I totally understand – all I ask is that before you make your mind up you look at our reviews from people just like you!
 
I
can

help because what I'm offering is

different

Chiropractic is different because it treats the cause of the problem, not the just the symptoms – It's therefore very important for us to understand you and your pain. As a chiropractor, I don't just care about "where it hurts", instead we want to really understand your problem.

At Complete Chiropractic, we give you more –  So what do we do to start fixing your problem?
An initial consultation

(£70 value)

– where we'll chat about your problem, and fill out a few forms designed to help us gauge your pain, and highlight any possible underlying causes
Pain and disability insight questionnaires and analysis

(£50 value)

– which allow us to organise and understand your pain and especially helpful when "everything hurts"
Computerised postural analysis

(£60 value)

– designed to help us understand if your posture and lifestyle could be causing your problem as well as how we can help you to improve your posture after your pain is under control!
X-rays (

£120 Value)

– we'll normally take a couple of x-rays for a detailed look at your spine, this allows us to understand your condition in great detail and tailor our treatment to your exact problem.
From this, we create a totally personalised plan designed to eliminate your pain, at the source – you'll get:
A personal report of findings, outlining any postural issues and explaining exactly where your issue lies –

usually £20

Copies of your X-Rays, annotated to show your problem spots –

Usually £15

An Individual treatment and action plan, giving you a clear roadmap to the end of pain –

£ Priceless!
When you come in for an initial consultation during this special offer, you'll also gain access to special discount treatment packages, designed to save you money. You'll have your personalised report first, so you can think about which options are best for you!
Sounds good,

but what does it cost?
How much does it cost to take the first step towards living pain free? What would you pay to be free of the limits the pain imposes on life?  – What's the price for all of the above?  At Complete Chiropractic, we're all about making treatment accessible, so we offer all of the above as a discount package for new patients – if you added it up, the whole bundle is worth over £250, but we normally offer this deal for £140!
Want even better value than
£140?
OK Then! As part of our
Spring into health promotion,

we're cutting our discounted price in half – while this offer lasts, you can grab this package

today for just £65!
Just
£65

for the whole package.
If you're struggling with pain, or the anxiety, depression and isolation which it can bring, give me 45 minutes of your day, and for just £65 I promise we'll get you on the road to recovery.
WAIT –

DON'T BUY NOW
You read it right, please don't call right away – first, please jump over to our reviews page and take a look at the stories from people just like you! Take a moment to learn more about what our existing clients think of us – then
Book now while this offer lasts!
Don't get me wrong – we love giving people the opportunity to ditch their pain for good at the best possible price, but this offer simply cannot last forever!