Once upon a time, Chiropractic was a treatment methodology viewed as somewhat unusual, perhaps even mystical by some – we've come a long way from those days, so that now the majority of people would probably tell you that chiropractic is  a great way to treat common spinal pain problems, most notably back pain, neck pain and shoulder pain. What you may not know is that Chiropractic care has been shown to have benefits for a wide variety of other conditions, and just as with back pain, may well be a healthier and safer alternative to medication. This week, let's look at some of the less common conditions we treat.
Sciatica
While sciatica is hardly an unusual condition, it's one which is notoriously difficult to treat – drugs are often the most effective way of relieving what can be an intense pain in the immediate term, so for many, this becomes a crutch. The problem is that sciatica is typically a condition which goes on for some time, and one which also tends to reoccur – therefore, an approach such as chiropractic which treats the underlying issue, not just the symptoms is a great way to go. The European Spine Journal recently published findings from a clinical trial showing that chiropractic adjustments resulted in a 72 percent success rate in treating sciatica-related symptoms. This can be compared to a 20 percent success rate from treatment with physical therapy, and a 50 percent success rate from corticosteroid injections.[1]
Headaches and migraines
Headaches and migraines are common conditions which we see at the clinic, but since most people tend to associate chiropractors with back and neck pain, its typical for us to find clients complaining of headache or migraine associated with one of these conditions. While it's true that headaches and migraines can often have a root issue further down the spine, chiropractic has also been shown to be effective in treating these issues as "standalone" problems.
A group trial of headache and migraine sufferers found that 22 percent of people who had chiropractic treatment saw the number of attacks drop by 90 percent. In that same study, 49 percent said they had a significant reduction in pain intensity.[2]
Pregnancy-related pain
Ok – we're not talking about the very significant pain which occurs right at the end of a pregnancy here, but there's much evidence which shows that chiropractic can play a major role in reducing the musculoskeletal pain which many mothers suffer with for months while pregnant. It's common for mothers to accept that pain is simply "par for the course" when pregnant, but this really isn't true – in fact, a survey of North Carolina certified nurse-midwives found that 93.9% of respondents recommend complementary and alternative medicine to their pregnant patients for pain reduction, and more than half of these recommended chiropractic treatment, mostly for lower back pain during pregnancy.[3]
What's more, chiropractic is perfectly safe for pregnant women – yes, a "traditional" adjustment might not be the right approach after 8 months of pregnancy, but today chiropractors have a wide variety of other approaches which are lower force and lower intensity but still get the job done.
Colic in Children
In general, it's fair to say that fewer clinical trials investigating the use of chiropractic care for childhood maladies are conducted, so with less evidence its harder to make solid conclusions – nonetheless, many parents feel that their children receive all kinds of benefits from chiropractic care. Improvements in sleep and reductions in unexplained crying are commonly reported, for example. There is some concrete evidence in regards to some specific issues, however –  for example, a 2011 systematic review published in the journal Explore — which included a review of 26 articles in total, including three clinical trials and four cohort studies — found that chiropractic adjustments helped greatly reduce colic symptoms. According to the authors of the review, "Our review revealed that chiropractic care is a viable alternative to the care of infantile colic and congruent with evidence-based practice, particularly when one considers that medical care options are no better than placebo or have been associated with adverse events." [4]
Frozen Shoulder
Frozen shoulder is another condition which while not uncommon, can be incredibly difficult to treat correctly. Sports therapists commonly work with this condition and often have success in speeding recovery, but a 2012 study also indicated that chiropractic can have a significant impact.[5] Of the 50 patients studied, 16 resolved completely; 25 showed 75 percent to 90 percent improvement; eight showed 50 percent to 75 percent improvement, and one showed 0 percent to 50 percent improvement. Before chiropractic treatment, the patients reported a median initial pain score of 9 out of 10, with a range of 7 to 10. But after treatment, the median score dropped down to 2, with a range of 0 to 10.
At Complete Chiropractic we offer sports therapy and chiropractic approaches to frozen shoulder – giving you the best possible chance of a speedy recovery.
[1] Santilli V, Beghi E, Finucci S, Chiropractic manipulation in the treatment of acute back pain and sciatica with disc protrusion: a randomized double-blind clinical trial of active and simulated spinal manipulations. Spine J. 2006 Mar-Apr;6(2):131-7. Epub 2006 Feb 3.
[2] Posadzki P, Ernst E. Spinal manipulations for the treatment of migraine: A systematic review of randomized clinical trials. Cephalalgia. 2011 June;31(8):964-970.
Chaibi A, Tuchin PJ, Russel MB. Manual therapies for migraine: a systematic review. J of Headache and Pain. 2011 Apr;12(2):127-133.
[3] Allaire AD, Moos MK, Wells SR.  Complementary and alternative medicine in pregnancy: A survey of North Carolina certified nurse-midwives.  Obstet Gynecol 2000;95:19 –23.
[4] Joel Alcantara DC, Joey D.Alcantara DC, Junjoe Alcantara DC The Chiropractic Care of Infants with Colic: A Systematic Review of the Literature EXPLORE Volume 7, Issue 3, May–June 2011, Pages 168-174
[5] Francis X. Murphy, Michael W. Hall, Louis D'Amico and Anne M. Jensend, Chiropractic management of frozen shoulder syndrome using a novel technique: a retrospective case series of 50 patients J Chiropr Med. 2012 Dec; 11(4): 267–272.
---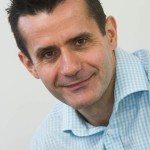 Dr. Paul Irvine is a doctor of chiropractic who graduated in 1994 with a Bachelor of Science degree from the University of NSW and in 1996, attained his Master of Chiropractic degree from Macquarie University in Australia. He practised in North Sydney for 5 years before he left Australia to travel and practise in the UK. He joined Complete Chiropractic in 2003 (est 1999) and took over the clinic in 2007